Showcasing Pakistan's archeological, cultural heritage sites through digital media imperative to ease economic woes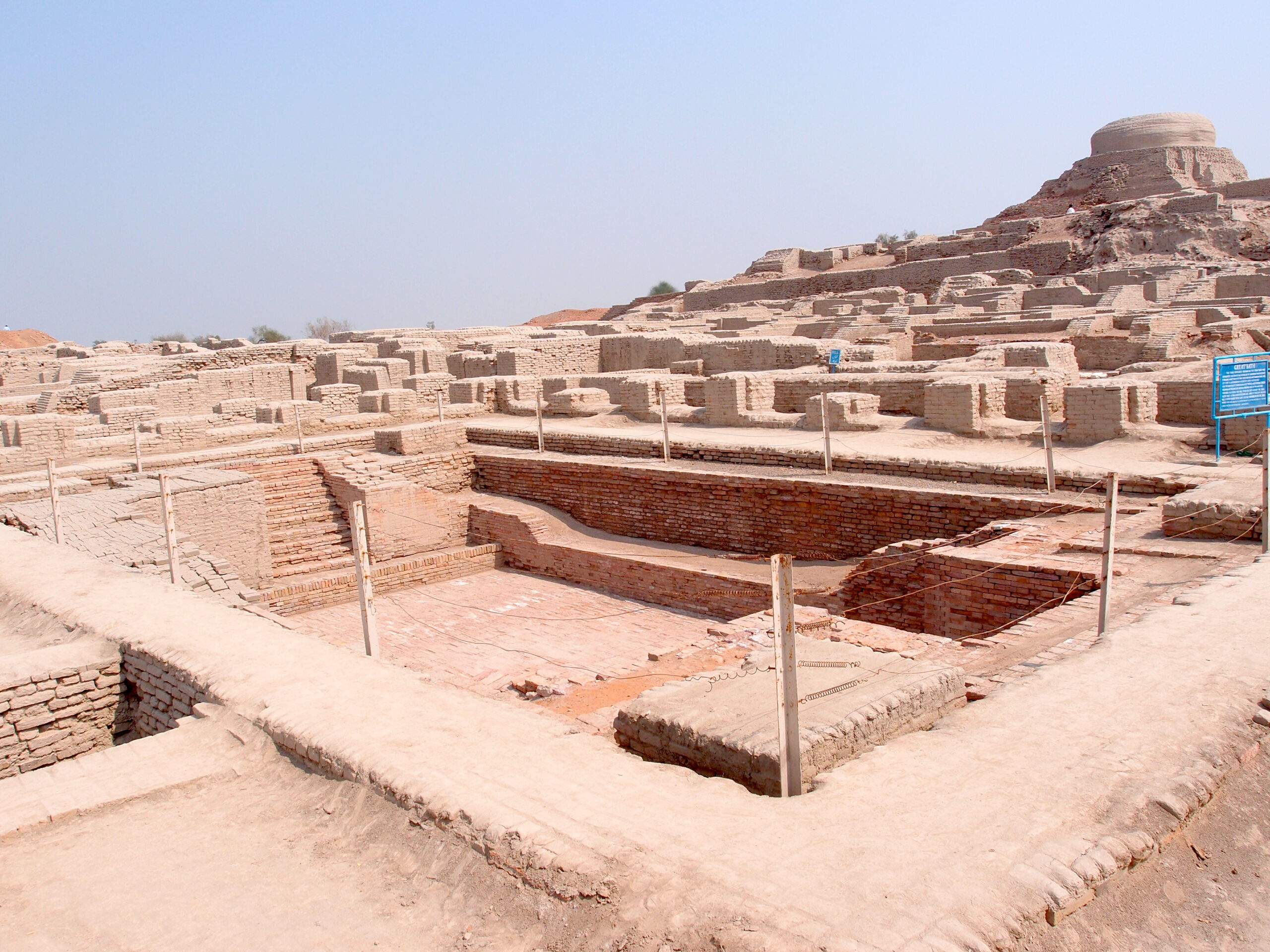 PESHAWAR: Known as land of six world heritage sites and second highest mountains peak K-2, Pakistan was a unique country with plenty of ancient archeological, cultural and mountains treasures that required proper projection, especially through digital and electronic media to ease the country's economic and financial woes.
Despite being home to six world heritage sites, including an archeological wonder Moenjodaro in Sindh, Buddhist Ruins at Takht Bhai and neighbouring city remains at Sahri Bahlol in Mardan and Taxila, ancient Indus and Gandhara civilizations, five highest mountains peaks of above 8,000 meters including the second highest K-2 (8611m), 108 highest peaks of above 7000 meters in globe, Kalash culture in Chitral and numerous historical monuments, Pakistan's tourism revenue was very low by earning only $8.8 billion from this key sector in 2021.
The world travel and tourism council report 2021 has revealed that the travel and tourism sector has contributed only $8.8 billion, approximately 2.9% of the total GDP of Pakistan in 2017 against $15 billion, which accounts for 5.7% of total GDP in 2019. Alike in 2020, tourism growth has decreased by nearly 25%, falling to $11.6 billion or 4.4% of GDP while jobs in the tourism industry also fell 11.1% from 3.45 million in 2019 against 3.63 million in 2020 mainly due to COVID-19.
"These six world archeological sites, cultural heritage and highest mountain peaks in northern Pakistan are properly showcased especially through digital media to unpack its tourism potential in addition to addressing the country's economic problems," said Abu Zafar Sadiq, President, Alpine Club of Pakistan while talking to APP on Wednesday.
He underscored the need of appointing digital professionals and experts to promote the tourism industry abroad and ensuring good communications infrastructure, especially in northern KP and Gilgit-Baltistan, which is necessary to promote adventure and mountain sports here.
Abu Zafar said Pakistan was the most suitable country for winter sports specifically skiing at Nalthar Gilgit Baltistan and Malam Jabba Swat. Khyber-Pakhtunkhwa's Swat valley, Naran, Kaghan, Gilgit-Baltistan, and a lot more regions in the country were the most beautiful places where holding of rivers, rafting, paragliding and snow sports can help attract foreign tourists in droves.
"Today is an era of digital tourism. Technological advancements were transforming the travel and hospitality industry fast in developing countries including Pakistan, and negative perceptions and opinions could be changed through effective and responsible digital media strategies and policies besides special programs and features through electronic media to explore," former Ambassador Manzoor said.
"The scientific advancements and modern technological inventions have virtually turned the globe into a town and our amazing tourism sites may be effectively explored through the use of the latest gadgets, IT tools and apps before the world."
He said in developed countries including the USA, UK, and China, the culture of publicity of tourism destinations through brochures, booklets and pamphlets had been replaced by digital tourism and Pakistan could fully exploit its tourism treasures by using digital platforms including social media, global positioning system (GPS), internet, mobiles apps and artificial intelligence in the wake of mushroom growth of IT sector.
In this connection, he said Facebook, Whatsapp, Twitter, Instagram and other effective social media services could be utilised for quick dissemination of information and projection of tourists sites to bolster the rural economy, travel and hotel industries, adding the services of noted vloggers, bloggers and social media groups may be hired for projection of tourism sites.
Ambassador Manzoor said China had made rapid progress by promoting tourism and its "one belt and one road initiative (OBOR)" has proved a game changer, adding CPEC being a major component of OBOR was aimed to improve infrastructure and transportation networks that would immensely help promote tourism in Pakistan, especially in GB and Khyber Pakhtunkhwa.
Senior planning officer, KP tourism and sports department, Malik Muhammad Luqman said KP's tourism was being promoted through digital technology and social media. A project costing Rs238 million was prepared for organizing different winter sports and tourism events in various districts including Swat.
Besides Kalam's winter gala and tour-de-cycle race, he said a sports rafting event at River Swat would be organised besides an international paragliding event at Saidu Sharif. New tourist spots would be developed at Sola Tanar, Puchar and Jargo valleys while walking tracks would be developed to promote tourism in Swat.
Camping pods would be established at new tourists destinations besides Kalash culture events would be organized in Chitral, adding Rs4.8 billion were being spent on the development and construction of new roads in KP where tourism police were made operational.
Sheikh Badin tourist resort located at the confluence of DI Khan and Lakki Marwat districts would be constructed with an estimated cost of Rs3 billion while a tourist wing for merged areas was being established to monitor and oversee tourism-related activities there.
Luqman said the tourism budget was increased to Rs8.6 billion during 2022-23 while work on the world bank's assisted KP Integrated Tourism Project costing Rs17 billion was in progress in KP, adding Rs 365 million project was planned for feasibility studies to identify new tourist spots in KP.