Punjabi scholar Rattan Singh Jaggi among 7 from region get Padma Shri
Published on Jan 26, 2023 01:23 AM IST
Patiala-based Rattan Singh Jaggi has got the award in 'literature and education' category. Jaggi is well known in Punjabi and Hindi literary circles, with Gurmat literature being his forte. He is among seven luminaries from the region who have been selected for the Padma Shri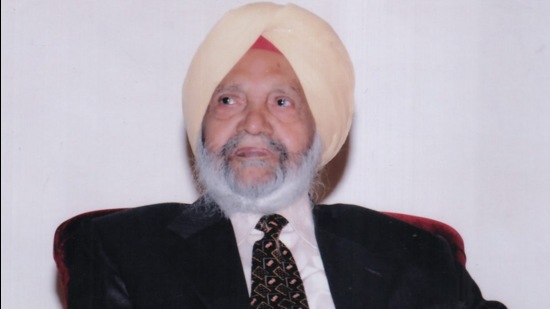 Eminent Punjabi scholar Rattan Singh Jaggi and six other luminaries from the region were selected for the prestigious Padma Shri award on Wednesday.
Patiala-based Jaggi has got the award in 'literature and education' category. Jaggi is well known in Punjabi and Hindi literary circles, with Gurmat literature being his forte. His first book titled 'Pauranic Study of the Dasam Granth' was published in 1965. Since then, he has published over 139 books on a variety of subjects. He is well-versed in Punjabi, Hindi, Urdu, Persian, English and Sanskrit languages. Jaggi has also translated Tulsi Ramayan (Ramcharitmanas) in Punjabi.
Dr Sukama Acharya and Bakshi Ram, both from Haryana, have bagged the award in 'spiritualism' and 'science and engineering categories, respectively. Nekram Sharma is the lone recipient of the award from Himachal this year. He has been honoured for his work in the field of agriculture.
The other recipients of the award from the region are Ghulam Mohammad Zaz and Mohan Singh, both from J&K. While Zaz, known as the last santoor-maker of Kashmir, has bagged the honour in the field of art, Mohan Singh got it literature & education category. Kushok Thiksey Nawang Chamba Stanzin from Ladakh has got the award in 'spiritualism' category.