High temperatures in Jammu and Kashmir, monsoon expected in next two days
People in Kashmir valley and Jammu division are facing sweltering heat and are in the hope of a drop in temperatures as the weather department has predicted the arrival of monsoons in the next two days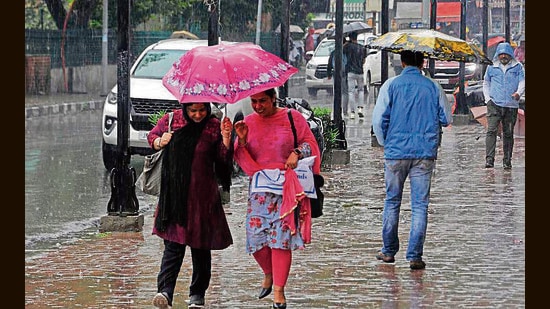 Published on Jun 30, 2022 03:32 AM IST
People in Kashmir valley and the Jammu division are facing sweltering heat and are in the hope of a drop in temperatures as the weather department has predicted the arrival of monsoons in the next two days, the weather department said on Wednesday.
All the major weather observatories of the union territory, particularly Kashmir, recorded above-normal temperatures by 2 to 3.5 degrees C on Tuesday. The night temperatures were also 2 to 4 degrees C above normal.
The high temperatures come just a week after heavy rains and even snowfall was recorded in the plains and hills of the union territory and had caused a flood-like situation. Snowfall was also experienced in hilly areas, including the Amaranth Cave shrine in the Himalayas, Kousarnag in Kulgam and Gulmarg in Baramulla which had led to a sharp drop in temperatures prompting people to use woollens and heaters.
However, the weather has remained mostly dry since June 23 and has now led to high temperatures.
"Today, weather will be hot and dry throughout J&K," said the director, meteorological department of J&K, Sonam Lotus.
Summer capital Srinagar recorded 33.2 degrees Celsius temperature on Tuesday while it was 39.6 and 39.0 degrees C in Jammu and Kathua, respectively.
Lotus said the monsoon was approaching. "Conditions favourable for the arrival of monsoon into J&K during June 30 – July 1," he said.
Deputy director, MeT, Mukhtar Ahmad on Tuesday said that conditions are favourable for further advance of the southwest monsoon into the remaining parts of Bihar, some more parts of Uttar Pradesh and some parts of Uttarakhand, Himachal Pradesh and Jammu & Kashmir during the next 24 hours.





Ambala | Elderly man mowed down with tractor over land dispute; 4 booked

Three men and a woman were booked on murder charges for allegedly running over a tractor on a father-son duo and two others over a land-related dispute in Kesari village of Saha block, Ambala Police said on Wednesday. Their relatives, Tejinder and Jagmohan also received injuries in the incident. As per the FIR, the accused are Gurtej Singh, Gurmail Kaur, Prem Singh and Jagjeet Singh.






Helicopter services now open for tourists in Ladakh

The Ladakh UT administration has thrown open helicopter service for tourists visiting the region known for its natural beauty. "The first batch of tourists availed heli-service in Ladakh as the administration opens the service for tourists and visitors, in general," said an official spokesperson. The administration has opened the services with two choppers, a five-seater B-3 chopper and a larger Mi-172.




Himachal government working to modernise, strengthen police: Jai Ram

The state government is committed towards modernising and strengthening the police force to ensure professional and effective policing, chief minister Jai Ram Thakur said on Wednesday. He was virtually inaugurating and laying stones for 43 projects of the police department worth ₹160 crore from Shimla on Wednesday. He also announced upgradation of Police Post, Sanjauli, to police station. He said last year the state government had provided 394 vehicles to the police department.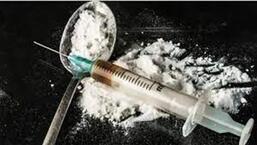 Two held with 151g heroin in Yamunanagar
Two bike-borne men were arrested with 151g heroin in Sector 17 on Wednesday. The accused Tarun of Yamunanagar and Lakhwinder of Ambala were in possession of 101.5g and 50g of the contraband, respectively. Cell in-charge Rakesh said, "The accused had recently returned from abroad and had rented an accommodation in Sector 17. They were on their way to deliver drugs to Mustafabad, when they were arrested, following a tip off."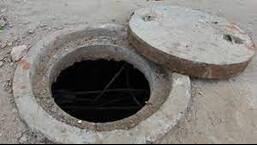 Two farmers die after inhaling toxic gas in Hisar manhole
Two farmers were killed after they inhaled toxic gas inside a manhole in Gangwa village in Hisar on Tuesday night. The victims, Satpal and Madan Singh, were among the five farmers who had entered a manhole to clear a pipeline after the water supply to the farmers' field stopped.
Personalise your news feed. Follow trending topics