Rawat's death won't have any direct impact on military ops: Experts
Rawat's appointment as the nation's first Chief of Defence Staff meant he had little or no operational military role or responsibility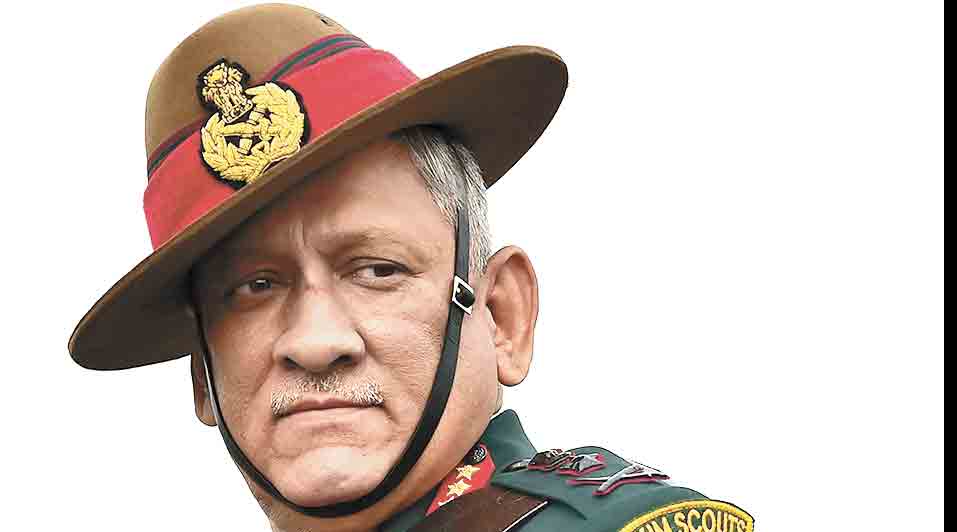 ---
---
Gen. Bipin Rawat's abrupt departure from the scene is unlikely to negatively impact the multiple military and strategic stress lines India currently faces. This, most experts believe, is essentially because Gen. Rawat's assumption of office as the nation's first Chief of Defence Staff (CDS) meant he had little or no operational military role or responsibility.
Since last summer, India has faced a hostile and obdurate push by the Chinese PLA along the Line of Actual Control (LAC) in eastern Ladakh. Cross border tensions — military and terror-related — with Pakistan persist on the LoC and strategists have often spoken of the possibility of India having to prepare itself for a two-theatre combat possibility.
Added to this is the blow the armed forces' reputation has taken with the recent massacre of more than a dozen innocent Nagas. The forces are under pressure.
But none of this may be adversely impacted by Gen. Rawat's tragic death in the Coonoor chopper crash.
Lt Gen. (retd) H.S. Panag told this newspaper: "His death will not affect the operations. The army is a layered organisation. Every man is trained to work two ranks up. There is a vice-chief of defence staff."
Within the services, Gen. Rawat was seen as a reformer who had been tasked with the long overdue project of creating theatre commands that would bring more synergy between the three services.
This is where he is likely to be missed the most, going by the immediate reactions to his death on Wednesday. "General Rawat was pushing for tri-service synergy and the onus was on him," Maj. Gen. (retd) Yash Mor told The Telegraph.
"His agenda was to integrate the three services, and his plans to create an air defence command and a cyber command were doable. Anyone who steps into his shoes comes with the handicap of not knowing his mind, which had been engaged on this task for more than two years. Creating theatre commands is a long overdue task, and this is the work that may get affected the most with his passing," Maj. Gen. Mor added.
Gen. Rawat had brought his forceful style of functioning to the task set out for him by the Narendra Modi administration when he was handpicked in 2019-end to become the country's first CDS, seamlessly moving into the office after his retirement as the army chief.
Lt Gen. Panag, whose association with Gen. Rawat goes back to 1978 when the CDS was a cadet at the Indian Military Academy in Dehradun, said: "He was a doer and remained focused on reforms."
He added: "He could also be controversial. But the fact that he superseded two officers to become the Chief of Army Staff was not his fault."
The former army chief, Gen. (retd) Ved Malik, tweeted: "Determined, articulate and straightforward in pursuing what he believed in. He pursued integration & jointness amongst Armed Forces — his primary responsibility —& other defence reforms with great vigour."
Serving and retired officers were one in recalling Gen. Rawat as a man who spoke his mind and found no virtue in bedside manners, which made him a tad unpopular. More so, because he wanted to bring reforms to certain perks that the army enjoyed.
Gen. Rawat managed to downsize Army Headquarters as chief but could not make much headway with his plans to raise the retirement age for jawans and officers, particularly the former.
Given the institutional resistance within the three services and the defence administration to the creation of a CDS and theatre commands, the going was not smooth even for Gen. Rawat. Questions, therefore, lurk on the fate of this endeavour with him gone.