India breaks its silence on China's new land boundary law
Delhi urged Beijing to avoid using it as a pretext to take action that would unilaterally alter the situation on the unresolved frontier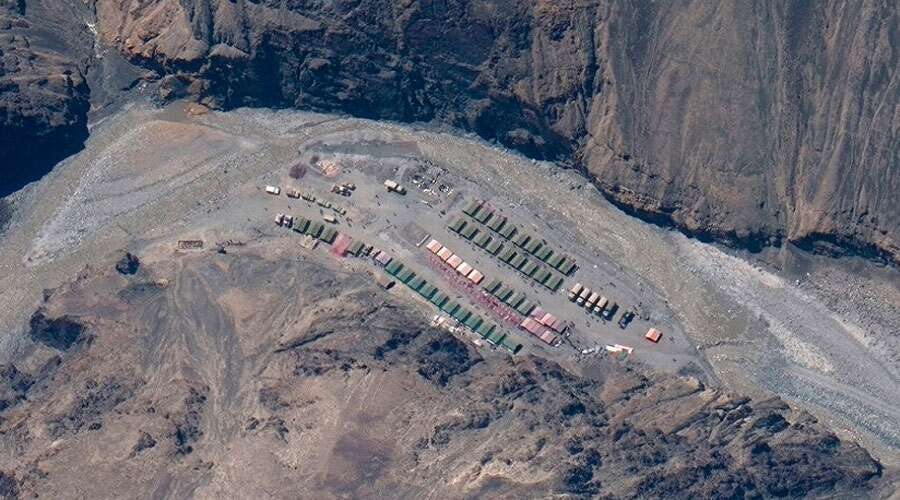 ---
---
India on Wednesday broke its silence on China's new land boundary law and urged Beijing to avoid using it as a pretext to take action that would unilaterally alter the situation on the unresolved frontier.
The official Indian response to China's land boundary law came four days after the neighbouring country's top legislative body, the Standing Committee of the National People's Congress, passed the legislation for the "protection and exploitation of the country's land border areas". The new law will come into effect from January 1.
The external affairs ministry said in a statement on Wednesday: "It may be noted that India and China have still not resolved the boundary question. Both sides have agreed to seek a fair, reasonable and mutually acceptable resolution to the boundary question through consultations on an equal footing."
The external affairs ministry added: "We have also concluded several bilateral agreements, protocols and arrangements to maintain peace and tranquillity along the LAC in India-China border areas in the interim.
"Such a unilateral move will have no bearing on the arrangements that both sides have already reached earlier, whether it is on the boundary question or for maintaining peace and tranquillity along the LAC in India-China border areas. We also expect that China will avoid undertaking action under the pretext of this law which could unilaterally alter the situation in the India-China border areas."
India also took the position that the law does not confer any legitimacy to the "so-called" China-Pakistan Boundary Agreement of 1963 that New Delhi has consistently termed illegal and invalid. India claims sovereignty over part of the land China and Pakistan had ceded in favour of each other through the deal, including in northern Kashmir and Ladakh.
A 3,488km India-China land boundary remains disputed and both countries have spent over a year trying to de-escalate after the biggest flashpoint along the Line of Actual Control, in eastern Ladakh, in 50 years.
The new law gives more powers to the Chinese People's Liberation Army to counter any invasion, encroachment, infiltration or provocation on any of the country's borders with 14 nations and also provides for more stringent border closures if Beijing deems fit.
The provision for stricter border closures also appears to be a response to the situation in Afghanistan, with which China shares a 74km border in the Xinjian-Uyghur Autonomous Region. Beijing is concerned about the Taliban's links with the East Turkistan Islamic Movement, an Uyghur extremist organisation, and has asked Afghanistan to crack down on the group.