When Ladakh MP Jamyang Namgyal crossed a dangerous handmade wooden bridge over raging river | Watch video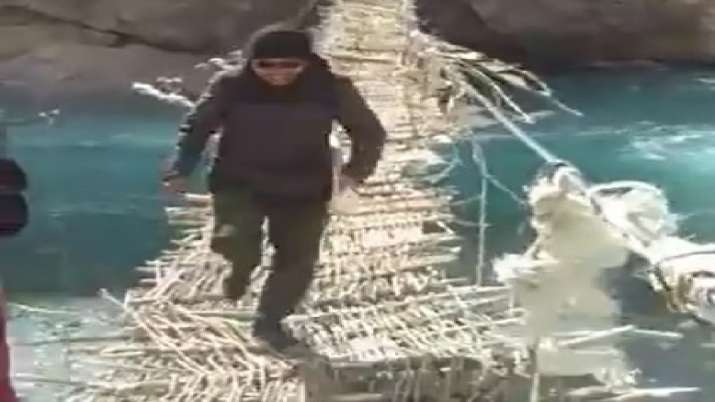 Ladakh Member of the Parliament, Jamyang Tsering Namgyal, on Tuesday shared a video of himself crossing a dangerous handmade wooden bridge over a raging river in Phuktal in Zanskar of Ladakh.
Quoting author Roy T. Bennett, the Ladakh MP wrote, "Change begins at the end of your Comfort Zone."
Namgyal was in news recently when he appealed to tourists visiting Ladakh not to litter garbage while visiting the scenic region. The Ladakh MP shared a few photos showing plastic bottles and other waste spread all over.
"Tourists visiting Ladakh are welcome. I request you all, enjoy your time to the fullest but please don't spread garbage here and there. This is our home, not your dustbin," the BJP MP said on Twitter.
"Always keep this in your heart and mind," he added while urging visitors to respect the culture and rich heritage of Ladakh.