ICC should take notice of India's behavior on KPL matter: FM Qureshi
Published On 02 August,2021 10:25 pm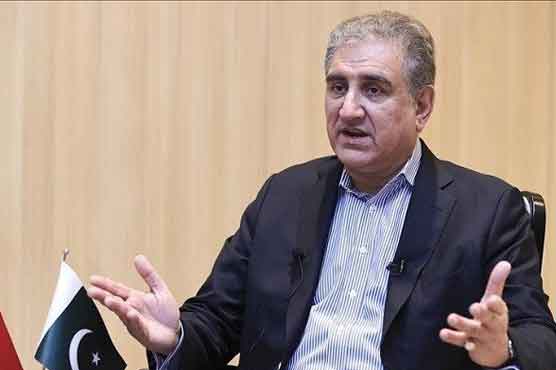 ICC should take notice of India's behavior on KPL matter: FM Qureshi
ISLAMABAD (Dunya News) – Foreign Minister (FM) Shah Mahmood Qureshi has said that the International Cricket Council (ICC) should take notice of India s behavior on Kashmir Premier League (KPL).
Speaking to journalists outside the Parliament House, the foreign minister said that the politics should not be included in the sports. "I condemn India s attitude because the KPL like events promote normal activity," he added.
Shah Mahmood Qureshi also advised India to held KPL like events in Occupied Kashmir, further asking that who stop them to arrange events same like the KPL.
FM Qureshi has maintained that people are waiting for KPL, whether Kashmiri player is from Azad Kashmir or from Occupied Kashmir, they should be encouraged to move forward. "India s attitude is not promoting its positive gesture. The players are being threatened that they will not get visas," he said.
He further said that the matches should have been screened in Srinagar same like Sharjah. "Why is he so afraid of Kashmir Premier League," he raised question.