Third spell of monsoon will continue till August 3, says NDMA chairman
Published On 01 August,2021 06:18 pm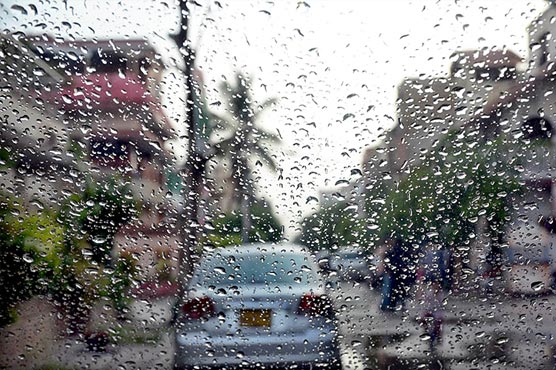 intermittent rain is continued in Lahore and turned weather into pleasant
ISLAMABAD (92 News) – Monsoon third spell continues across country as National Disaster Management Authority (NDMA) Chairman Lt Gen Akhtar Nawaz on Sunday predicted that the third spell of monsoon will continue till August 3.
Talking to Dunya News TV, the NDMA chairman said that the entire institutions plan together to cope casualties and financial losses with rains. "Modern radar system has also been installed in Karachi," he added.
Lt Gen Akhtar Nawaz said that teh overall arrangements have been made to deal with the situation caused by the monsoon rains. "The arrangements are made at the beginning of the year to deal with any emergency. For this purpose, all the institutions play their role," he mentioned.
Meanwhile, intermittent rain is lashing Lahore and turned the weather of city pleasant.
On the other hand, the intermittent rain is continued in Lahore and turned the weather into pleasant. Many areas of the provincial capital of Punjab province witnessed monsoon rain which has dropped the temperature.
Earlier in a statement, the NDMA chairman said that Gilgit-Baltistan received 60 to 70 percent more rain than usual, adding that some parts of Karakoram Highway were damaged due to heavy rains. He mentioned that heavy rains have also partially damaged access roads and 26 families have been rescued so far. He further also said that FCGB troops conducted a rescue operation after a flood in a drain in Gilgit yesterday.