Exes Aamir Khan And Kiran Rao Discuss New Film Policy With Jammu And Kashmir Lt Governor; Pic Inside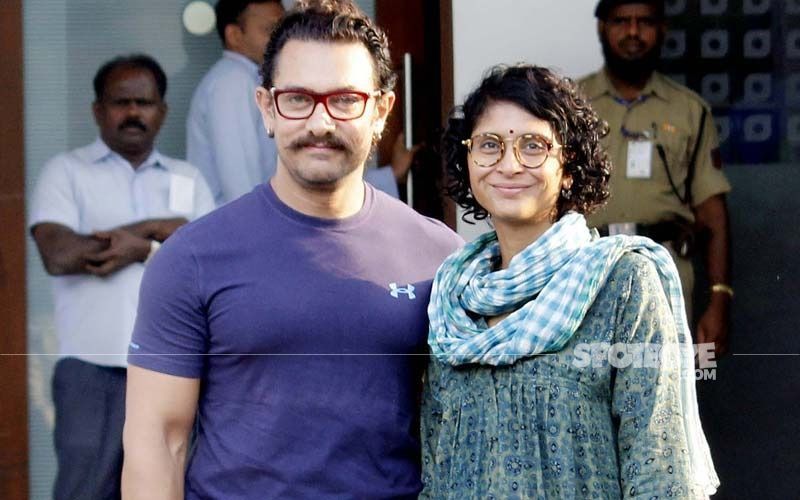 Aamir Khan and Kiran Rao announced their divorce a couple of days ago and the news of their separation left many in shock. The former couple made it clear that though they have parted ways, they will continue to co-parent their son Azad. Besides that, they will also continue to work together. Post divorce announcement, several photos of the duo went viral on the internet.
On Saturday, Aamir Khan and Kiran Rao met with the J&K Lt Governor Manoj Sinha, who tweeted from his official account, "Met renowned film actor Aamir Khan and Kiran Rao today. We discussed new film policy of J&K, which will be released shortly. The discussion also focused on reviving J&K glory in Bollywood and making it a favourite film shooting destination."
Aamir and Kiran Rao also met Deputy Commissioner of Srinagar Mohammad Aijaz Asad for tea. Their son Azad was also a part of the get-together and a picture of the trio is now going viral.
Met renowned film actor Aamir Khan and Kiran Rao today. We discussed new film policy of J&K, which will be released shortly. The discussion also focused on reviving J&K glory in Bollywood and making it a favourite film shooting destination. pic.twitter.com/k5qbekKKQ9

— Office of LG J&K (@OfficeOfLGJandK) July 31, 2021
For the uninitiated, Aamir and Kiran had released a joint statement. It read, 'We will also continue to work as collaborators on films, paani Foundation, and other projects that we feel passionate about. A big thank you to our families and friends for their constant support and understanding about this evolution in our relationship, and without whom we would not have been so secure in taking this leap. We request our well-wishers for good wishes and blessings, and hope that – like us – you will see the divorce not as an end, but as the start of a new journey.'
Image Source:SpotboyEArchives