Next AJK President, PM will be from PTI: Governor Punjab
Published On 24 July,2021 11:54 am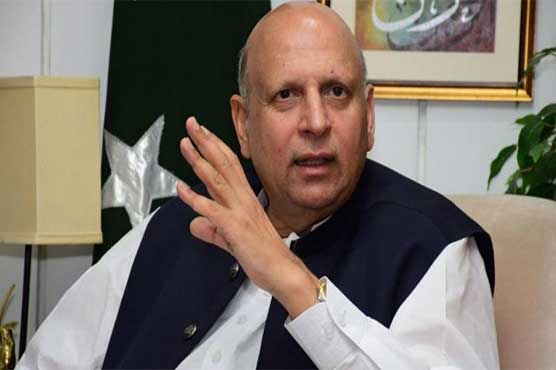 Pakistan is moving in the right direction: Chaudhry Sarwar
LAHORE (Dunya News) –Governor Punjab Chaudhry Sarwar on Saturday said that Prime Minister Imran Khan is true representative of nation and an ambassador of Kashmir. He claimed that next prime minister and President of Azad Kashmir will be from Pakistan Tehreek-e-Insaf (PTI).
During meetings with different delegations, Chaudhry Sarwar said that Pakistan is moving in the right direction and government is working with everyone for uplift of poorer segments of society, He also predicted that 'players' of Imran Khan will win on July 25.
Responding to baseless accusations by Afghan officials against Pakistan, Governor Punjab said that negative propaganda by Afghan vice president against Pakistan is a conspiracy against peace.
Afghan government is trying to hide its failures but Pakistan, who laid most lives for peace in the region, will continue to support all Afghans for peace, he added.