Kargil War Memorial bike rally reaches Drass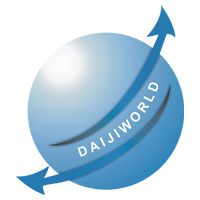 Srinagar, Jul 23 (IANS): The Kargil War Memorial bike rally reached Drass on Friday.
The 'Dhruva Bike Ride' in the honour of Kargil Vijay Diwas comprising 75 motorcycles commenced on July 22 under the aegis of Northern Command Headquarters.
Lieutenant General Y.K. Joshi, Army Commander, Northern Command, who himself is a Kargil war veteran and a gallantry decorated officer, made an exceptional endeavour to commemorate the supreme sacrifice and unmatched warrior spirit of the Indian armed forces.
"My past tenures in Ladakh have endeared me to its people and this landscape and each time I am here, it fills me with love and admiration for the local populace which has stood steadfast and shoulder-to-shoulder with the Indian armed forces to repel any offensive to the land of their forefathers.
"It is this deep sense of patriotism and passion that permeates to every soldier who stands vigil here on these wind-swept icy heights in most inhospitable weather and terrain that their efforts are recognised by the people they are protecting.
"I pray for peace and prosperity for the people of Ladakh and at the same time I promise them that we are here and shall always be their sentinels," Joshi said.
"This was an onerous endeavour by the JAWA Classic Legends Bikes to immortalise the gallant spirit of the Indian soldiers among the 'Awam' of entire J&K as a reminder of their unflinching dedication towards our country and flag. During this magnificent journey, the Indian Army has sent a message to the entire nation that it stands tall on the frontiers and that the tricolour flutters with the breath of each fallen soldier, who has always responded beyond the call of duty.
"This initiative has evidently highlighted the fact that the JAWA Classic Legends Company stands with the Indian Army and supports the noble cause of defending the nation by paying a befitting tribute to the fallen heroes of Kargil War," said a statement issued by the Northern Command.
The Army Commander, Northern Command, led the 75 motorcycles till Drass and the ride was flagged-in by Major General Nagendra Singh, GOC, Mountain Division. The Drass War Memorial brought back to life the saga of guts and glory of the past.
The four segments of the rally, which commenced from four locations in Udhampur, Srinagar, Leh and Nowshera, converged at the Kargil War Memorial in Drass to pay homage to the war heroes.
"The bike rally is a symbol of dedication, devotion and an onerous tribute from the Northern Command to the warriors of Kargil of the Indian Army," the statement said.