Imran Khan proves our claims regarding Kashmir deal: Fazlur Rehman
Published On 23 July,2021 10:09 pm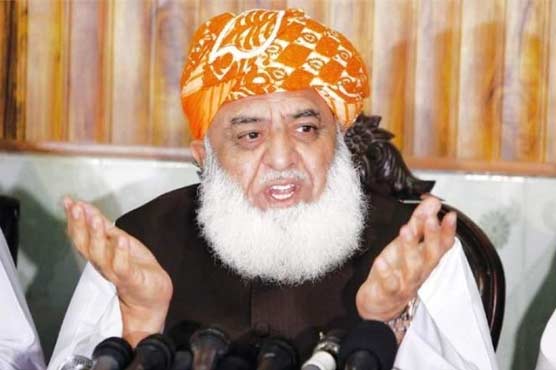 Imran Khan proves our claims regarding Kashmir deal: Fazlur Rehman
ISLAMABAD (Dunya News) – Responding to Prime Minister (PM) Imran Khan s announcement to hold a referendum on Kashmir, Jamiat Ulema-e-Islam-F (JUI-F) chief Maulana Fazlur Rehman said that today their claims regarding 'Kashmir deal' have been proved.
In a statement, the JUI-F chief said that holding a referendum was a clear deviation from the historic resolutions of the United Nations (UN). "Imran Khan s stance is the same as that adopted during the tenure of former president General (Rtd) Musharraf.
Maulana Fazlur Rehman said that holding a referendum in Azad Kashmir except Gilgit-Baltistan is a betrayal with the struggle of Kashmir." We want a solution to the Kashmir issue only through a referendum," he maintained.
"If Narendra Modi removes the special constitutional status of Indian Illegally Occupied Jammu Kashmir (IIOJK) then he is called the killer of Kashmiri people and If Imran Khan rebels against the UN resolutions, then what we call him instead of 'Kashmir seller'. It has been proved that Imran Khan has been brought to change the ideological and geographical boundaries of Pakistan."
"We will not allow Imran's agenda to be fulfilled under any circumstances. If the date of July 25, 2018 is repeated in the Azad Kashmir elections, it will have dire consequences," he warned.