J&K police shoot down drone carrying IED near Jammu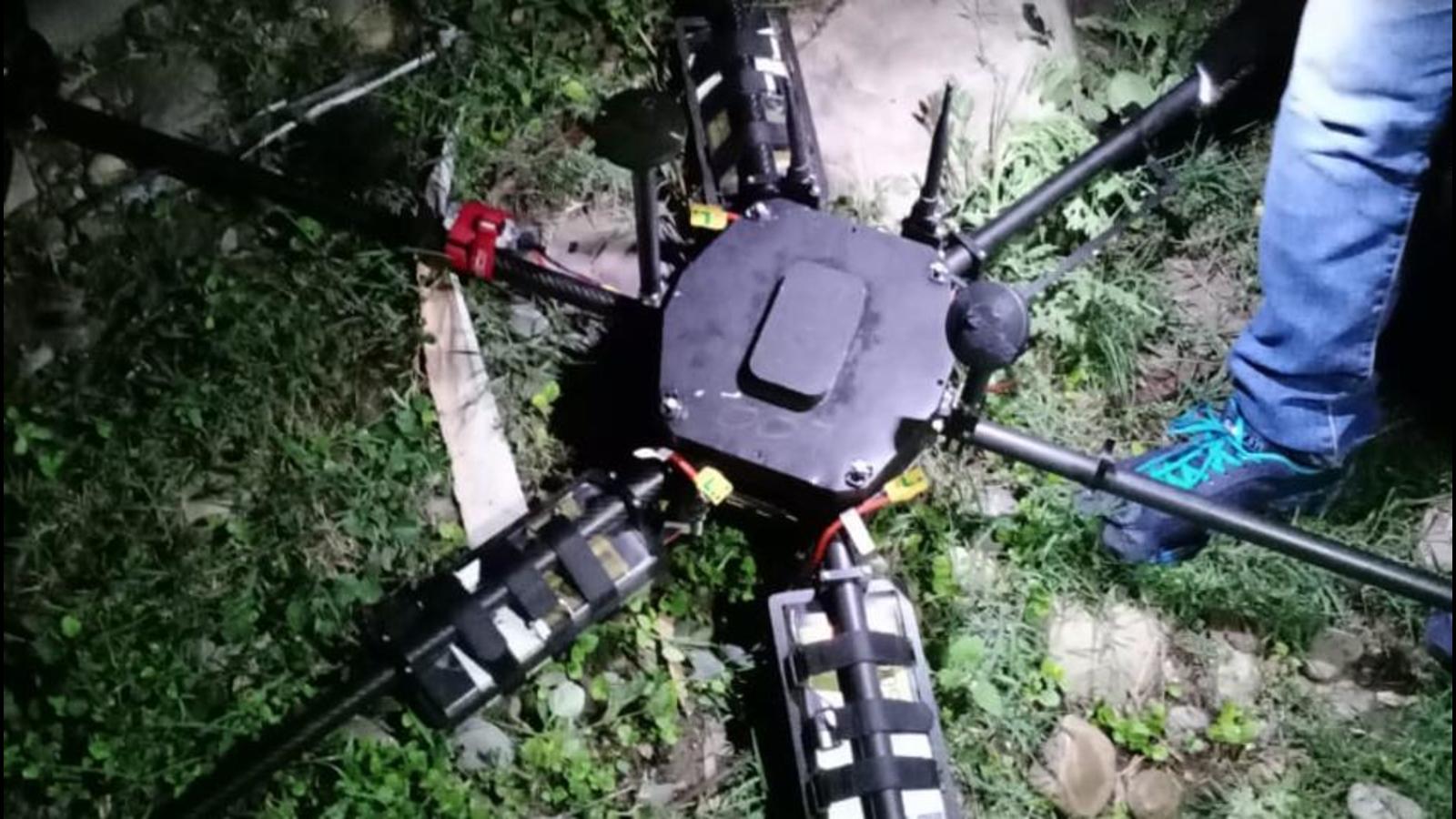 The Jammu and Kashmir Police shot down a Pakistani drone carrying a five-kilogram Improvised Explosive Device (IED) at Kanachak near Jammu on Friday, a top officer said. The officer said the IED was wrapped in polythene, and it seems it was to be assembled and then used by terrorists. "The consignment was definitely meant for overground workers to pick up and hand over to terrorists," said the officer, who did not want to be named. The officer added intelligence and security agencies were probing whether Lashkar-e-Taiba was using this modus operandi to smuggle explosives.
Drones have been repeatedly spotted in the region since June 27 when a drone was used to target the Indian Air Force (IAF) base in Jammu with explosives last month. The explosives left two personnel injured.
Also Read | JKCC demands probe by SC judge into snooping row
Security forces have since fired at several drones, but this is the first time that police have shot down such a flying object carrying a payload presumably for terrorists or their contacts.
The June 27 attack on the air force station was the first such instance of suspected Pakistan-based terrorists deploying unmanned aerial vehicles to strike at vital installations in India. The National Investigation Agency is investigating the case.
There have been several incidents of Pakistan-based terrorists using drones in the border areas of Jammu and Kashmir to drop arms, ammunition, drugs, and money to fuel terrorism in the region.
Over 325 drones have been sighted along the border with Pakistan since 2019.
On Wednesday, after four days, suspected drones were spotted again hovering over the Jammu airport near the IAF station. At least four drones were spotted hovering over military installations in Jammu, Samba, and Kathua between 7.10pm and 8.45pm five days earlier.
Jammu and Kashmir Police chief Dilbag Singh has said these drones come from across the border with Pakistan.