Save your life like this when you feel the tremors!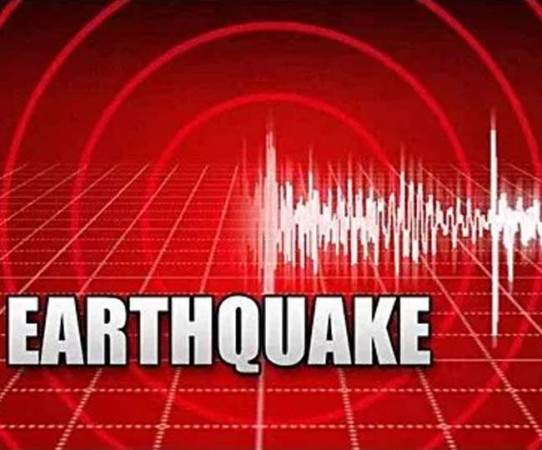 Several other problems amidst corona infection have added to the woes of the people, while earthquakes have also hit several states in the recent past. The tremors were felt in Ladakh on Wednesday morning. Its intensity has been measured at 3.6 on the Richter scale. No damage or damage has been reported in the earthquake. In addition, tremors were felt in Rajasthan and Meghalaya in two more states. In addition, an earthquake of magnitude 5.3 occurred at 5.24 am at Richter level in Bikaner, Rajasthan today. This was reported by the National Centre for Seismology. In Meghalaya, tremors were felt at 2.10 pm, with a speed measured at 4.1.
Why does the earthquake come?
The earth is divided into many layers and there are many types of plates under the land. These plates are stuck together, but sometimes these plates slip, due to which earthquakes occur. Sometimes it vibrates more and its speed increases. Some zones have been determined on the basis of the geographical movement in the underground layers of the country and some places it is more and some places are less. On the basis of these apprehensions, the country has been divided into 5 zones, which tells where in the country there is a risk of most earthquakes. In this zone, 5 is most likely to have earthquakes and 4 less than that, 3 less than that.
What to do, what not to do when an earthquake strikes?
1- As soon as you feel the tremors, sit under a strong object and hold it firmly.
2- Sit in one place until the shocks continue or you make sure you can get out safely.
3- Stay away from the window if you live in a high-rise building.
4- If you are in bed, stay there and hold it tightly. Place the pillow on your head.
5- If you're out, go to a blank place… That means go away from buildings, houses, trees, electric poles.
Covid Survey Shows: Two-thirds of Indians have Covid antibodies
Earthquake tremors felt countryside, damages these states
At the age of 12, joined RSS, then took over the legacy of 'Atal Ji,' know about the man…