India's largest solar park to be built in Rann of Kutch: All you need to know!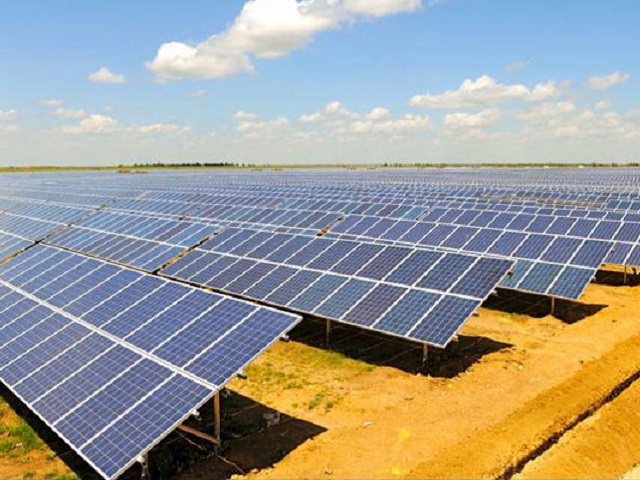 India's largest solar power park of 4.75 Gigawatt (Gw) is set to come up in Rann of Kutch in Khavada, Gujarat. The renewable energy park will be built by the largest power producer of the country, NTPC Renewable Energy Ltd, a 100% subsidiary of NTPC.
The NTPC-REL said in a statement on July 13, 2021 that it has received a go-ahead from the Ministry of New and Renewable Energy (MNRE) to set up the 4750 MW renewable energy park under Mode 8 (Ultra Mega Renewable Energy Power Park) of Solar Park Scheme.
The state-run company plans to use the park to generate green hydrogen on a commercial scale. The Hydrogen produced from renewable sources is called green hydrogen.
Key Highlights
• The NTPC-REL said in a release that "as part of its green energy portfolio augmentation, NTPC, India's largest energy integrated company, aims to build 60 GW Renewable Energy Capacity by 2032."
• The company now has 70 power plants with a total installed generation capacity of 66 GW, out of which thermal (coal+gas) is 61 Gw, hydro 3.7 Gw, solar is 1 Gw and the balance is wind. An additional 18 GW generation capacity is currently under construction.
• NTPC had on October 7, 2020 incorporated a wholly-owned subsidiary-NTPC REL – for its renewable energy. The company aims to add 7-8 GW renewable every year.
• Besides solar and wind power projects, NTPC is also looking to invest in green hydrogen and green methanol, which are cleaner fuels manufactured at units powered by renewable energy.
• Currently, there are five operational solar power parks in the country, out of which Bhadla in Rajasthan
and Pavgada in Karnataka are the world's largest single-location solar plants.
• India's first solar power park of 0.75 Gw was fully commissioned in Madhya Pradesh's Rewa district in 2019.
Significance
The NTPC project at Rann of Kutch will be almost twice the capacity of Rajasthan's Bhadla solar park, which is currently the largest single-location solar power project in the country.
Five Major Solar Parks in India
1. Bhadla Solar Park, Rajasthan
2. Pavagada Solar Park, Karnataka
3. Kurnool Ultra Mega Solar Park, Andhra Pradesh
4. NP Kunta Ultra Mega Solar Park, Andhra Pradesh
5. Rewa Ultra Mega Solar, Madhya Pradesh
The Ministry of New and Renewable Energy had announced a solar power park scheme in 2014-15 when it targeted to generate 20 Gw capacity under solar parks/ultra mega solar power projects by 2020. The target year has been increased to another five years.
NTPC's other solar projects
• The NTPC has commissioned India's largest Floating Solar plant of 10 MW on the reservoir of Simhadri Thermal Power Plant in Andhra Pradesh. An additional 15 MW (ac) will be commissioned by August 2021.
• Another floating solar plant of 100 MW is in the advanced stage of implementation on the reservoir of Ramagundam Thermal Power Plant in Telangana.
• NTPC REL also recently signed an MoU with Ladakh and Ladakh Autonomous Hill Development Council (LAHDC) for the generation of green hydrogen and deployment on FCEV buses. The signing of the agreement marks the inauguration of NTPC's first solar installations in Leh in form of solar trees and a solar car port.
Background
The Rann of Kutch region in Gujarat, which is the largest salt desert in the country already hosts two of India's largest coal-fired power plants. It will now have the largest solar power park as well.
The Gujarat government has identified the Kutch region to set up 40 Gw of hybrid renewable energy projects and has also earmarked 60,000 hectares for the same.