Despite Divorce, Aamir Khan & Kiran Rao Captured Dancing Together In Ladakh, Watch Video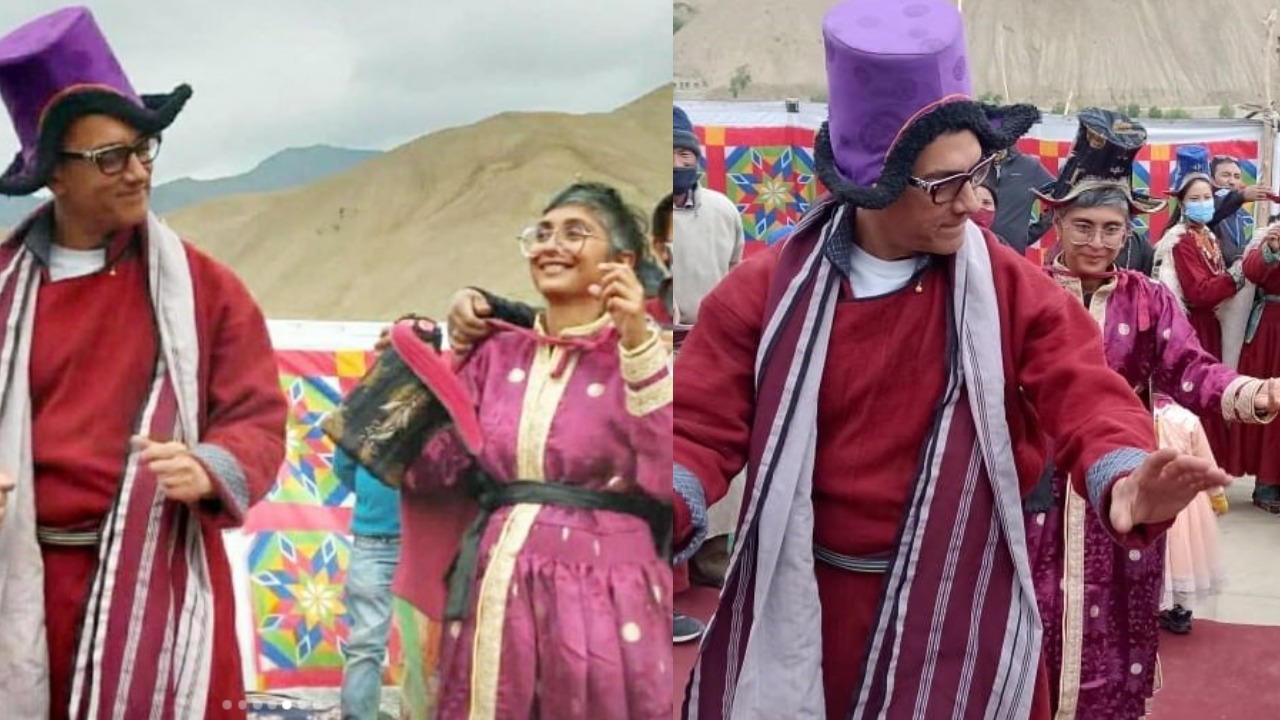 Whenever we think about the aftermath of couples getting a divorce, it is always bitter. However, things seem to be different among actor Aamir Khan and ex-wife Kiran Rao. The two recently announced their separation after 15 years of marriage and revealed that they will be co-parenting their son Azad.
Despite their separation, the two, Aamir and Kiran, were spotted happily dancing in Ladakh. Videos of the incident went viral online and it took place during the shoot of 'Laal Singh Chaddha', reports India Today.
The two are seen dressed in traditional Ladakhi dresses called Koss and Sulma while performing the popular Ladakhi dance Gomba Sumshak. Have a look at the visuals here:
This definitely goes on to prove that divorces need not be bitter. What do you think?