NTPC wants to be India's largest green hydrogen producer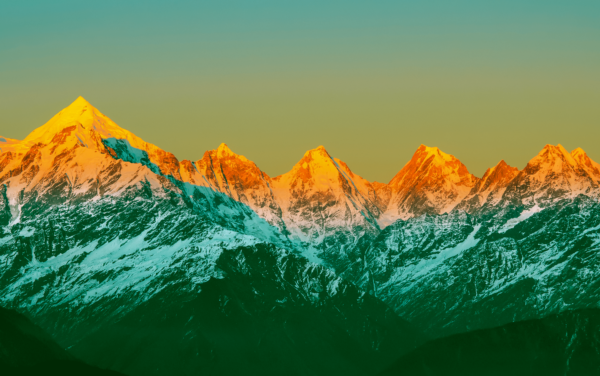 Whilst coal might currently be king in India, there's a new zero-emission energy source on the horizon for the country: green hydrogen. As the world's third-largest emitter of greenhouse gases (GHGs) – after China, the world's largest emitter, and the US – the world is watching to see what happens to India's energy mix as it will have global repercussions.
Energy is at the heart of India's development and the country has high aspirations as it strives to create a better life for its population of almost 1.4 billion people, and reach a net-zero emissions energy system by 2050. By 2030, New Delhi research institute TERI (The Energy and Resources Institute) says hydrogen can start to compete with fossil fuels in certain industrial applications, if given enough government support. In a report published in December 2020, TERI says the costs of green hydrogen will fall by more than 50% by 2030, making it competitive with hydrogen from fossil fuels. Additionally, The Potential Role of Hydrogen in India highlights that demand for hydrogen in India can grow five-fold by 2050.
According to Mint, India produces around 50 lakh tonnes of hydrogen annually and it's expected that the country may see a green hydrogen demand of 16,000 tonnes per annum by 2024, and one million tonnes by 20301. One company eyeing this green hydrogen opportunity is India's top electricity generator NTPC, which generates a quarter of India's power. The state-owned utility has embarked upon an aggressive and ambitious renewables journey in which it will move away from coal-based projects in favour of green hydrogen.
"NTPC is targeting to be the largest green hydrogen producer and provider in India," Mohit Bhargava, Executive Director of NTPC, told H2 View recently when we sat down with him to film an exclusive webinar.
"With the continuous addition of NTPC's renewable capacity and the floating of our dedicated subsidiary NTPC REL, we see green hydrogen to be a means of harnessing the renewable power we produce. The available green hydrogen will provide a sustainable solution for transport and mobility, backup power systems, chemical feedstock and gas blending applications. This will drive India's mission to fulfil the sustainable development goals (SDGs) targets."
NTPC is taking steps now to green its energy portfolio and has set a 60GW renewable energy capacity target by 2032, which would constitute nearly 50% of its overall power generation capacity.
"We are also looking at how we can use renewables not only to supply electricity directly to the consumers, but also to use green electricity to produce green hydrogen. This could be a very important pillar in terms of decarbonising not only the power sector in the country, but also decarbonising other important sectors like mobility, oil and gas, fertiliser," Bhargava explained.
"In the next 10 to 12 years we hope to have a total renewable installed capacity of about 60GW, which would be almost equal to our conventional capacity, by 2032. And a substantial part of this would be utilised to produce green hydrogen, and subsequently the derivatives which could be green ammonia and green methanol, depending on how we are able to build the use cases."
H2 View understands that NTPC is planning to use around 5GW of the renewable energy capacity for green hydrogen applications, but Bhargava said this could be revised with the evolving of the technology in the country.
"It's difficult to give a number because much of what is happening on the hydrogen side now is more in terms of pilot projects. So we [NTPC] haven't actually set a clear number as of now, but on the basis of what's happening today and how the overall power consumption and the possibility of renewable coming to the grid happens, we could have anything from 10-20% at least of this capacity which could be used for green hydrogen," Bhargava explained.
"But like I said, this is not a number frozen by us and this will be dependent on how we are able to actually get people on board to buy green hydrogen or green ammonia or green methanol."
Hydrogen in the Himalayas
NTPC is behind India's maiden initiative to run hydrogen-powered cars and buses, and the power generator has chosen two locations for pilot projects: New Delhi, India's capital, and Leh, the largest town of the union territory of Ladakh, a mountainous, semi-autonomous region sandwiched between the Himalayan and Karakoram mountain ranges. Green hydrogen refuelling stations are set to be established at both locations.
Leh has a cold desert climate with long, cold winters from late November to early March during which minimum temperatures reach well below freezing for most of the season. The town also gets occasional snowfall during winter. But it's not just its climate that makes Leh an interesting and unique choice for a hydrogen pilot project, it's also the fact it's situated at an altitude of 3,500m.
"We feel that hydrogen-based mobility could be a solution which works there [in Leh] because what we have seen there in these extreme conditions, even the electric vehicles based on batteries, they get discharged very fast and the output is much lower as compared to the battery-electric vehicles (BEVs) operating anywhere else. So hydrogen appears to be a good option," Bhargava told H2 View.
"At both of these locations [Leh and New Delhi] we will be supplying green hydrogen, which is very important because NTPC is committed to green hydrogen only. We're not evaluating any other shade of hydrogen for our movement forward. In both these locations it will be green hydrogen, so this will be effectively zero emission mobility.
"In Leh, we feel hydrogen makes good sense and it will help to remove the dependence on diesel, which is highly emitting in this very pristine environment. In Delhi, we hope to demonstrate that hydrogen-based buses are a good fit for zero emission mobility, particularly if we are looking at intercity drives which are like 300-400km, which can be easily undertaken with hydrogen buses. We have issues on the range with battery electric buses."
Outlining the project plans for Leh, Bhargava said, "We're in the final discussions with the government there to help allocate to us a small piece of land where we will be setting up a small 1.25MW solar plant and we'll probably go in for a maybe 1MW kind of electrolyser, which will be able to generate enough power to produce the hydrogen required for five to 10 hydrogen vehicles.
"The advantage with this is that since the solar period is only during the daytimes, we'll probably create a larger capacity for hydrogen storage, which will probably add partly to the cost but will enable us to operate these buses on a 24/7 basis, even during the periods when we are not able to get sunshine. And any additional power that we are able to generate will be put into the system, the electric grid of Ladakh, so it can be used by the administration there at a nominal cost."
But despite this unique environment – high altitude of 3,500m and temperatures of -30°C – Bhargava is confident there won't be any challenges operating the hydrogen technology and mobility there.
"This is a very high-altitude location and the air is very thin, so it's already less oxygen there. The biggest challenge, in terms of operating any vehicle, would be how these vehicles operate in such sub-zero temperatures which, you have rightly pointed out, for almost three to four months we are looking at temperatures of -30°C to -40°C," he said.
"It is our sense – and this is what we have discussed with a lot of vehicle manufacturers – that the hydrogen-based buses will be quite okay to run during these harsh winter times. Of course, snow and all will have to be taken care of separately, but in terms of running of buses, operating the buses to their normal operating parameters, should be generally okay. But of course, there's an element of experimentation and establishing the proof of concept here as well, so we hope to do that as we go ahead."
In New Delhi, Bhargava said NTPC is planning to deploy five hydrogen buses on a pilot basis connected to the two main tourist circuits of Delhi Jaipur and Delhi Agra.
"The weather conditions and the topographical features in Delhi do resemble with the major landscape of the country. The project at Delhi will help us to understand the feasibility and changes required for replacing the diesel buses with hydrogen buses in most parts of the county. As the national capital, it is a very suitable place to demonstrate this first-of-its-kind technology in the country."
Hydrogen power
Mobility aside, Bhargava told H2 View NTPC has recently floated an expression of interest (EOI) for the development of a hydrogen-based back-up power system for its Noida office and a green hydrogen-based micro-grid for one of its establishments at Visakhapatnam. In addition, NTPC is also exploring blending hydrogen (1-5%) in its PNG networks.
"What we're also planning to do is to possibly test whether we can use hydrogen for electrification also in Ladakh. Ladakh is a location which has a small population, there are small villages spread far and wide, and it's not easy for the administration to connect all of them through grid. Many of these villages are supplied by diesel generator sets, so that's also an option which we'll take on board once we are able to see that hydrogen generation, hydrogen storage, makes sense. Probably we'll take a step forward beyond that to also look at creating microgrids based on green hydrogen," Bhargava said.
"And that will also help Ladakh in a major way because right now most of the consumption, most of the energy sources, are based on diesel, so that helps eliminate diesel, that helps eliminate pollution."
References
https://www.livemint.com/economy/ntpc-floats-global-tender-for-setting-up-hydrogen-pilot-projects-11623579460410.html