'Change Of Status Quo Not Acceptable': S Jaishankar To His Chinese Counterpart At SCO Meet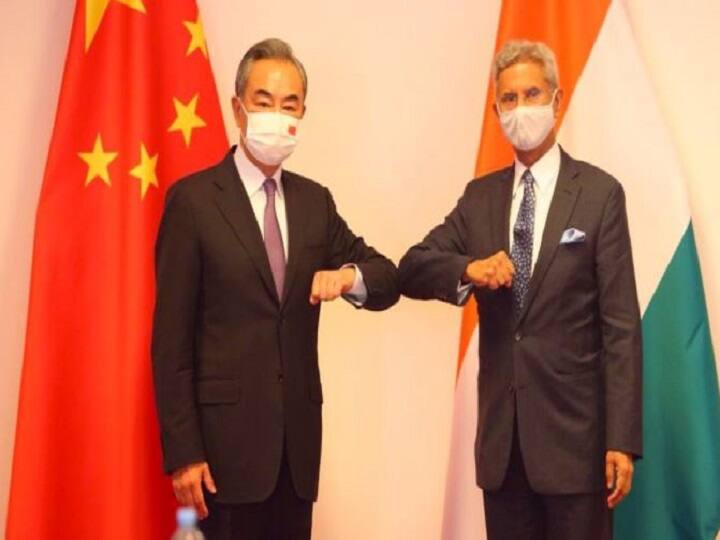 Dushanbe: Minister of External Affairs S Jaishankar on Wednesday met his Chinese counterpart Wang Yi on the sidelines of Shanghai Cooperation Organisation (SCO) meeting in the Tajikistan capital.
During the bilateral meeting with State Councilor and FM Wang which lasted for about an hour, the leaders focused on the outstanding issues along the Line of Actual Control (LAC) in the Western Ladakh region.
After the meeting, Jaishankar took to Twitter and said he highlighted that the unilateral change of status quo along with Ladakh LAC is not acceptable. "Full restoration and maintenance of peace and tranquility in border areas is essential for development of our ties," he tweeted.
Both the side even agreed to on convening an early meeting of the Senior Military Commanders.
As of now, eleven rounds of diplomatic and military level talks have taken place between India and China to resolve the border dispute. However, apart from de-escalation at Pangong Tso, the standoff remains intact at other friction points including Hot Springs, Demchok, and Depsang regions.
Meanwhile, Jaishankar also pointed out that combating terrorism and extremism is the key purpose of SCO and it must stop terror financing.
Foreign ministers of India, China, Pakistan and five other member countries of the SCO began a key meeting of the grouping in Dushanbe.
ALSO READ | RBI Restricts Mastercard From Onboarding New Customers From July 22
Russian Foreign Minister Sergey Lavrov, Chinese Foreign Minister Wang Yi and Pakistan Foreign Minister Shah Mahmood Qureshi were amongst the participants at the meeting.
The SCO, seen as a counterweight to NATO, is an eight-member economic and security bloc and has emerged as one of the largest trans-regional international organisations. India and Pakistan became its permanent members in 2017.