Aamir Khan's Production House Refutes Allegations Of 'Laal Singh Chaddha' Crew Littering During Shoot In Ladakh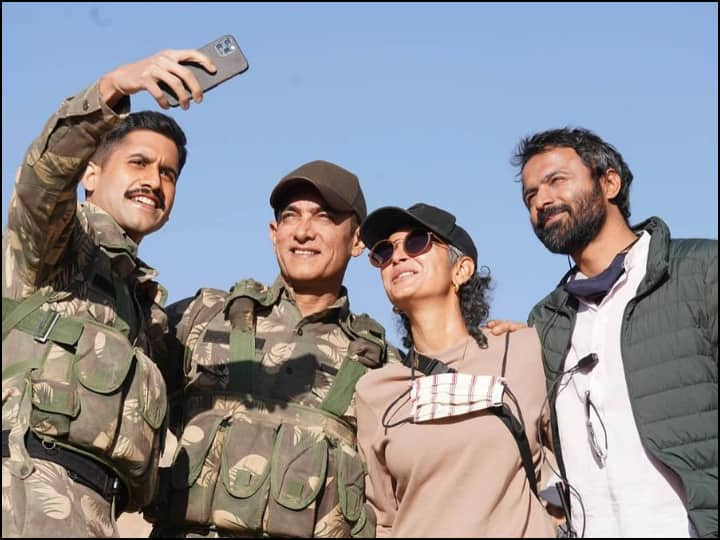 Mumbai: Bollywood superstar Aamir Khan, who is currently busy shooting for 'Laal Singh Chaddha' in Ladakh, has denied the allegations of the film's team littering the area while filming the sequences. His production house issued a statement to clarify that the company follows 'strict protocols for cleanliness' and has a team that ensures that 'location is kept trash-free at all times'.
The production house released a statement after a Twitter user shared a video from Wakha village and accused the cast and crew of 'Laal Singh Chaddha' of polluting the place.
Also READ: Aamir Khan & His 'Laal Singh Chaddha' Team Accused Of Littering In Ladakh- Watch Video
"AKP would like to clarify that as a company we follow strict protocols for cleanliness in and around our shooting spaces. We have a team which makes sure that the location is kept trash-free at all times. At the end of the day, there is a re-check of the entire location. At the end of the entire schedule, we make sure that when we leave a location, we leave it as clean, or cleaner that we found it," the statement said.
Aamir Khan's Productions said that local authorities can check the film's location 'anytime they like'. "We believe that there are some rumours/allegations about our location not being kept clean. We strongly deny such claims. Our location is always open to relevant local authorities to carry out checks anytime that they like," the statement further read.
'Laal Singh Chaddha' also stars Naga Chaitanya and Kareena Kapoor Khan in pivotal roles. The comedy drama film was originally slated to hit the silver screens in December 2020; however, the makers postponed the release due to the COVID-19 crisis.
The film, directed by Advait Chandan, is now expected to arrive in the cinema halls during Christmas 2021, if things go as planned. The cast and crew are filming an important war sequence in Ladakh.
Aamir Khan has remained in headlines after he announced his divorce with wife Kiran Rao. The former couple parted ways after 15 years of marriage. They released a joint statement to announce their separation and inform their fans that they will raise their son Azad together.
Watch this space for more updates!