It's almost H2 View's birthday; here's the exciting things we've got planned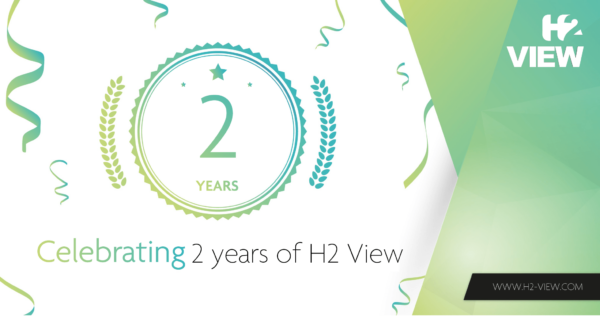 In three days (July 15) H2 View turns two and we've got lots of exciting things planned this week to celebrate the occasion.
To thank you, our online readers from the past two years – all 1.4 million of you, we're offering a special discount on a full 12-month subscription package, available for a limited time only. From today (July 12) to Sunday July 18, subscribe to H2 View and get 50% off, costing you £150/€165/$205 instead of £300/€330/$410.
Click here for more information.
We'll also be sharing our top 10 exclusive interviews from the past 12 months tomorrow and on Wednesday, we've got an exclusive webinar, Hydrogen in the Himalayas, for you.
Are you registered for our conversation with NTPC? India's top electricity generator is eyeing the green hydrogen opportunity and exclusively revealed to H2 View in the upcoming webinar its plans to be the "largest green hydrogen producer and provider in India".
NTPC is behind India's maiden initiative to run hydrogen-powered cars and buses, and the power generator has chosen two locations for pilot projects: New Delhi, India's capital, and Leh, the largest town of the union territory of Ladakh, a mountainous, semi-autonomous region sandwiched between the Himalayan and Karakoram mountain ranges. Green hydrogen refuelling stations are set to be established at both locations.
Leh has a cold desert climate with long, cold winters from late November to early March, during which minimum temperatures reach well below freezing for most of the season. The town also gets occasional snowfall during winter. But it's not just its climate that makes Leh an interesting and unique choice for a hydrogen pilot project, it's also the fact it's situated at an altitude of 3,500m.
We'll be discussing this with Mohit Bhargava, Executive Director of NTPC, on Wednesday (July 14). The interview will air at 10am BST and will be free to view.
For more information and to register, click here.