Covid-19 kills 34, infects 1,400 in a day: NCOC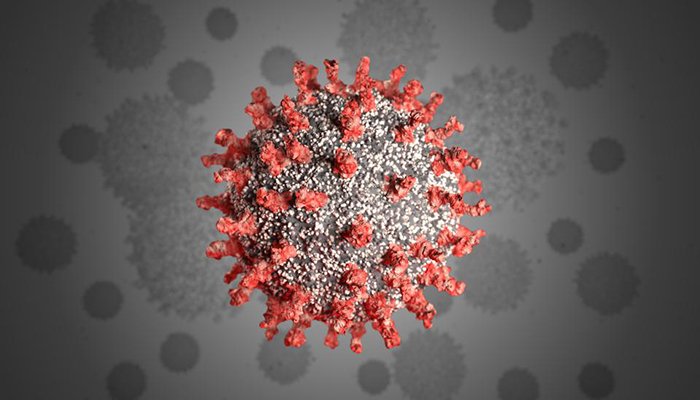 ISLAMABAD: The coronavirus seems to rear its ugly head again as more than 1,000 daily new cases have been reported for the third straight day and the positivity rate remains over 2 percent for the fourth consecutive day.
According to the data issued by the National Command and Operation Centre (NCOC) on Saturday, 1,400 more people tested positive for the virus in the past 24 hours. The NCOC said that as many as 34 more people lost their lives to Covid-19.
The national death tally since the pandemic started has reached 22,379. The positivity rate stands at 2.91 percent. The NCOC's data showed that 48,027 tests were conducted on July 2 and 1,400 came back positive for coronavirus. The total active Covid-19 cases in Pakistan are currently 32,319.
The daily coronavirus case load went back over the 1,000 cases in a day mark earlier this week on Thursday after the country had been reporting under 1,000 cases daily for more than a week before it.
According to a province-wise breakdown, the active cases in Sindh so far are 16,985, in Punjab 16,973, in Khyber Pakhtunkhwa 9,399, in Islamabad Capital Territory 2,225, in Balochistan 1,121, in Gilgit-Baltistan 634 and in Azad Jammu and Kashmir 690.
At least 906,387 people have recovered so far across Pakistan, making it a significant count. According to NCOC's figures, the total number of cases has reached 961,085.
At least 128 new coronavirus cases were recorded in Punjab during the past 24 hours, taking the provincial tally to 346,582.
According to the Punjab Primary and Secondary Health Care Department, at least 6 more patients succumbed to the pandemic as the total death count reached 10,767. The department added that at least 327,686 patients had recovered from the deadly virus, with 264 people recovered in the past 24 hours.
At least seven more patients succumbed to coronavirus in Khyber-Pakhtunkhwa during the last 24 hours, taking the death toll to 4,336. According to health officials, the province reported 115 new cases as the tally reached 138,421. As many as 101 patients recovered overnight, taking the total to 132,494.
Meanwhile, the head of the World Health Organisation (WHO) has urged leaders to push back against daunting new Covid-19 surges through increased vaccination efforts and public health measures, warning that with Delta quickly becoming the dominant strain in many countries, 'we are in a very dangerous period of the pandemic'.
"In those countries with low Covid-19 vaccination coverage, terrible scenes of hospitals overflowing are again becoming the norm. But no country is out of the woods yet", said Tedros Adhanom Gebreyesus, during his biweekly press conference.
Tedros explained that the Delta variant is 'dangerous' and continues to evolve and mutate, and this requires constant evaluation and 'careful adjustment of the public health response'.
"Delta has been detected in at least 98 countries and is spreading quickly in countries with low and high vaccination coverage", he warned.
Although there is some vaccine-sharing happening now, it is still 'only a trickle', and being outpaced by variants. "In those countries whose hospitals are filling up, they need vaccines and other health tools right now", he underscored.