Exclusive webinar: Hydrogen in the Himalayas; H2 View in conversation with NTPC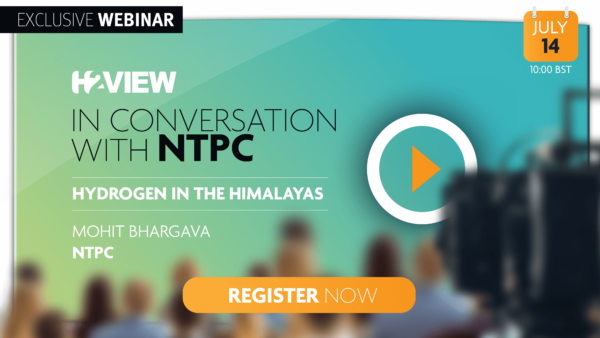 India's top electricity generator NTPC is eyeing the green hydrogen opportunity and exclusively revealed to H2 View in an upcoming webinar its plans to be the "largest green hydrogen producer and provider in India".
The state-owned utility, which generates a quarter of India's power, has embarked upon an aggressive and ambitious renewables journey in which it will move away from coal-based projects in favour of green hydrogen.
NTPC has set a 60GW renewable energy capacity target by 2032, which would constitute nearly 50% of its overall power generation capacity.
H2 View understands that the company is planning to use around 5GW of the renewable energy capacity for green hydrogen applications, but Mohit Bhargava, Executive Director of NTPC, said this could be revised with the evolving of the technology in the country.
Additionally, NTPC is behind India's maiden initiative to run hydrogen-powered cars and buses, and the power generator has chosen two locations for pilot projects: New Delhi, India's capital, and Leh, the largest town of the union territory of Ladakh, a mountainous, semi-autonomous region sandwiched between the Himalayan and Karakoram mountain ranges. Green hydrogen refuelling stations are set to be established at both locations.
Leh has a cold desert climate with long, cold winters from late November to early March, during which minimum temperatures reach well below freezing for most of the season. The town also gets occasional snowfall during winter. But it's not just its climate that makes Leh an interesting and unique choice for a hydrogen pilot project, it's also the fact it's situated at an altitude of 3,500m.
It was exactly these topics that H2 View discussed with Bhargava in an exclusive webinar, coming to H2 View on Wednesday July 14. The interview will air at 10am BST and will be free to view.
For more information and to register, click here.