Delhi University plans to collaborate with institutions for enhancing teachers' skills
Under the scheme, DU will throw open its faculties, libraries and other facilities at its departments and colleges to the partner institutions for academic cooperation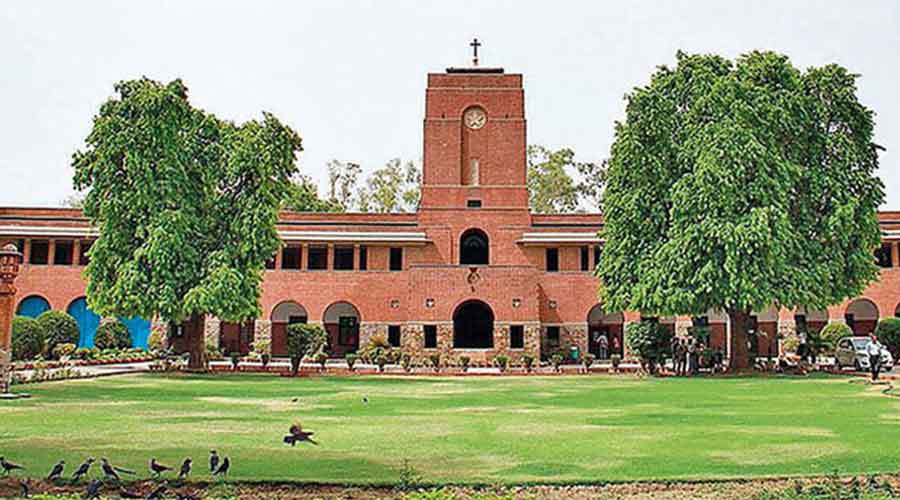 ---
---
Delhi University (DU) is planning collaborations with institutions outside the capital for enhancing the skills of teachers and for joint research.
Some DU teachers, however, objected to such an arrangement on the ground that the university had inadequate infrastructure and other pressing issues to deal with, including the regularisation of ad hoc teachers.
Under the scheme, DU will throw open its faculties, libraries and other facilities at its departments and colleges to the partner institutions for academic cooperation and collaboration under the Vidya Vistar (V2) programme.
In an official document, DU said activities like online and offline lectures, workshops, trainings and meetings would be organised under the V2 programme for augmenting the skills of teachers of both institutions. The teachers and researchers of these partner institutions will join the research activities of DU departments and colleges and will be invited as co-investigators in research programmes.
Several DU colleges have already prepared their collaboration plans. PGDAV (Evening) College, affiliated to DU, is set to collaborate with Government College, Sheo (Barmer) in Rajasthan; Janki Devi Memorial College has chosen Mahatma Gandhi Government College in Andaman; Daulat Ram College will partner with Government College, Chouthan, in Rajasthan and Government College, Jodhpur.
DU-affiliated Shivaji College will partner with Nar Bahadur Bhandari Degree College, Gangtok, while Hansraj College is set to collaborate with Government Post-Graduate College, Chamba (Himachal Pradesh), Government Degree College, Ladakh, and Government College, Yachuli (Arunachal Pradesh).
Former DU Executive Council member Rajesh Jha said these collaborations should have first been discussed with the statutory bodies of DU, like the Academic Council and the Executive Council.
He also pointed to some constraints.
"DU has 4,500 ad hoc teachers. They are not being regularised. Its own facilities such as classrooms, labs and hostels are inadequate. These problems are not being addressed. The scheme appears to be an attempt to say, 'Look, we are sitting in Delhi and we know the best. We have the knowhow to improve you'," Jha said.
He said the university always cited funds crunch when it came to green-lighting research and development grants, innovation projects, research journals and lab equipment.
A DU official said the bonding envisaged under the V2 project was based on the principles of mutual respect, cooperation and sharing, with all institutions being equal partners.