Police cases mount against Twitter, officials after the US-based social media giant loses legal shield in India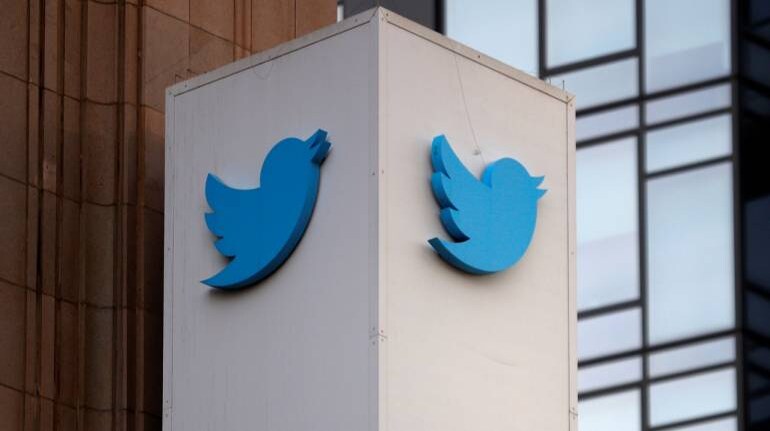 While a case in UP against Twitter MD, and other officials, was registered on a complaint by a Bajrang Dal leader, the one in Madhya Pradesh was filed based on a complaint by a social activist.
The Delhi Police, on June 29, filed a first information report (FIR) against Twitter over a complaint alleging that child pornographic content was available on the social media platform.
This was the fourth case against Twitter in India since it lost 'legal shield' earlier in June for content posted by users, marking an escalation in the row between the US firm and the Central government.
Prior to the case in Delhi, two separate cases in Uttar Pradesh and Madhya Pradesh, named Twitter India MD Manish Maheshwari in FIRs over an incorrect map of India.
On the child pornography complaint, Delhi Police spokesperson Chinmoy Biswal told news agency PTI that the National Commission for Protection of Child Rights (NCPCR), a statutory child rights body working under the aegis of Ministry of Women and Child Development, had submitted a complaint against Twitter regarding "the availability of child sexual abuse and child pornographic material" on the platform in the form of accounts and links.
"An FIR under relevant sections of IPC, IT Act and POCSO [Protection of Children from Sexual Offences] Act has been registered by the Cyber Crime Unit, and investigation has been taken up," he said.
These police cases come as Twitter, in the past few months, faces a backlash from the Prime Minister Narendra Modi-led Central government for not complying with India's new social media rules.
On June 16, many reports in newspapers, citing government sources, said Twitter had lost its safe harbour status in India due to non-compliance of new IT rules. This meant the US firm will be liable for any content that is posted on its platform under the Indian Penal Code and the IT Act.
READ: Explained: Has Twitter really lost its safe harbour protection in India?
"There are numerous queries arising as to whether Twitter is entitled to safe harbour provision. However, the simple fact of the matter is that Twitter has failed to comply with the Intermediary Guidelines that came into effect from May 26," Union IT minister Ravi Shankar Prasad said in a series of posts on homegrown micro-blogging platform Koo in his first reaction after the reports.
Prasad said on June 25 that Twitter denied access to his microblogging account for nearly an hour. The access was briefly revoked on ground of the alleged violation of Digital Millennium Copyright Act (DMCA) of the USA, Prasad said.
The complaints in Uttar Pradesh and Madhya Pradesh against Twitter MD Manish Maheshwari Twitter were triggered following an uproar on social media after Twitter's career website, Tweep Life, had shown Union Territories Jammu and Kashmir and Ladakh outside India. The map has since been corrected.
While the case in UP against Twitter MD, and other officials, was registered on a complaint by a Bajrang Dal leader, the one in Madhya Pradesh was filed based on a complaint by a social activist. The cases were filed under Section 505 (2) of the Indian Penal Code (IPC) in Madhya Pradesh and Section 74 of IT (Amendment) Act 2008 and Section 505 (2) of IPC in Uttar Pradesh.
Also, read : Uttar Pradesh police books Twitter India chief Manish Maheshwari in distorted map row
Before the three fresh cases, a case was filed against Maheshwari, journalists and Twitter, in Ghaziabad district of Uttar Pradesh in connection with tweets on the alleged assault on a Muslim man in Loni area of the district bordering Delhi.
The issue is now pending in the Supreme Court as Maheshwari got protection from arrest by an order of the Karnataka High Court. The Uttar Pradesh police have challenged the order in the top court now.
Twitter did not comment on cases related to India's map, while many suggested that the micro-blogging site uses a third party for its maps. On the child pornography case in New Delhi case, Twitter, according to a report in Reuters, said it has a zero tolerance policy for child sexual exploitation.
Also, read: How AR Rahman's Maa Tujhe Salaam got IT Minister Ravi Shankar Prasad's Twitter account locked
The new IT rules which came into effect on May 25 mandate social media companies to establish a grievance redressal mechanism for resolving complaints from the users or victims. Source