Fuel Price Hike: Petrol Closer To Rs 105 In Mumbai; Check Latest Rates Here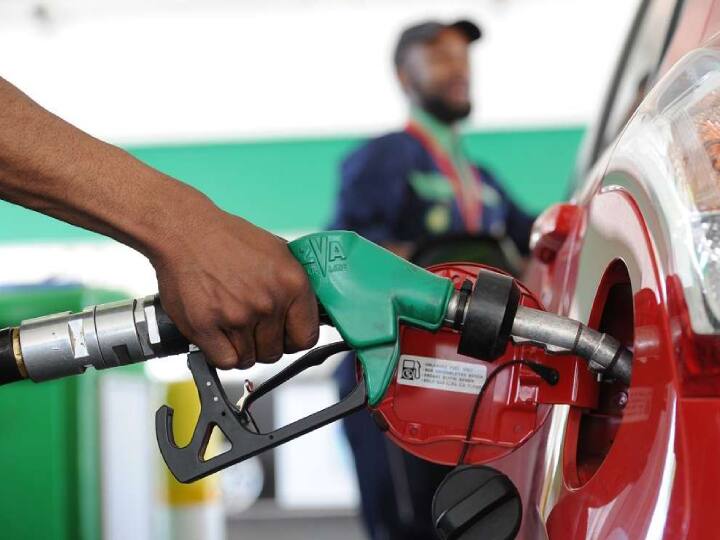 New Delhi: The rise in fuel prices is going to further pinch the common man because petrol became dearer by 34-35 paise and diesel by 28-30 paise after the latest hike on Tuesday. The fuel prices were changed on Tuesday after a day's pause.
In Delhi, petrol hit an all-time high of Rs98.81 a litre while diesel retailed at Rs 88.18 per litre. With the recent revision, petrol price closer to a record high of Rs105 in Mumbai with petrol being sold at Rs 104.90 in the city and diesel costing Rs 96.72 a litre.
ALSO READ | Mutual Funds Investment: Know These Important Tips Before Investing To Gain Benefits Later
In Chennai, the petrol price stands at Rs 99.80 per litre and diesel is being retailed at Rs 93.72 per litre while the current hike has pushed the petrol price in Kolkata to Rs 98.64 per litre and diesel to Rs 92.03 per litre.
The recent acceleration in fuel prices since May 4 have seen petrol breaching the Rs100 mark in various cities across the country including Maharashtra, Rajasthan, Andhra Pradesh, Madhya Pradesh, Karnataka, Telangana, Odisha, Manipur, Jammu & Kashmir and Ladakh.
In fact, buying petrol in major Indian cities such as Mumbai will cost almost twice as much as in New York. The record-high fuel prices are burning a hole in the pocket as many Indian car owners are unable to afford the cost of using their vehicles which may cause an upheavel in the transport industry, according to Bloomberg.
Fuel prices differ from state to state depending on the incidence of local taxes such as VAT and freight charges. Rajasthan levies the highest VAT on petrol and diesel in the country.
Check Latest petrol and diesel rates (per litre) in your city on Tuesday, June 29, 2021:
City: Petrol (Rs/litre), Diesel (Rs/litre)
New Delhi: 98.81, 89.18
Mumbai: 104.90, 96.72
Kolkata: 98.64, 92.03
Chennai: 99.80, 93.72
Bengaluru: 102.11, 94.54
Hyderabad: 102.69, 97.20
Patna: 100.81, 94.52
Bhopal: 107.07, 97.93
Jaipur: 105.54, 98.29
Lucknow: 95.97, 89.59
Thiruvananthapuram: 100.79, 95.74
(Source: Indian Oil Corporation)
In May, Bhopal was the first state capital where petrol crossed the three-figure mark followed by Jaipur and Mumbai. Hyderabad and Bengaluru also joined this list of states last week where petrol has touched the psychological landmark.
Fuel prices vary from state to state due to difference in local taxes such as VAT and freight charges. Currently, Rajasthan imposes the highest value-added tax (VAT) on petrol, followed by Madhya Pradesh and Maharashtra.