Statehood for Ladakh: Kargil's Top Demand ahead of Meeting with MHA on July 1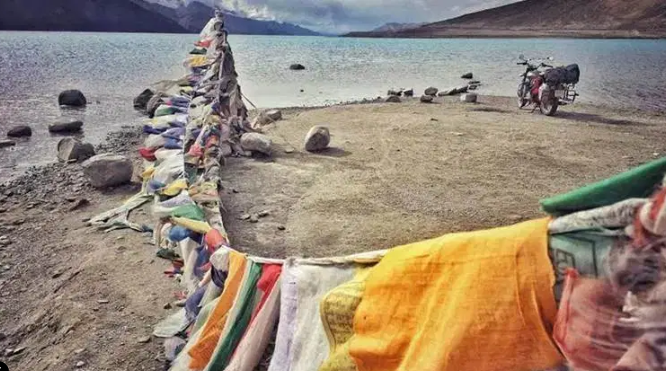 The demand for full-fledged statehood for Ladakh is going to be one of the top demands of the Kargil Democratic Alliance (KDA) – an amalgam of social, religious and political organisations – at the upcoming meeting with the central government. The Ministry of Home Affairs (MHA) will be meeting political representatives and civil society members from Kargil division in Ladakh on July 1.
The invitation for the meeting comes days after Prime Minister Narendra Modi met political leaders from all parties in Jammu and Kashmir on June 24. Ahead of the meeting, which will be chaired by Minister of State for Home, G Kishan Reddy, the 11 members of KDA had met to finalise the demands they will be placing before the central government.
Speaking to Newsclick, Asgar Karbalai, president of Kargil Democratic Alliance and a senior Congress leader, said, "If the central government is genuinely concerned about the development and upliftment of Ladakhis, they should give a full-fledged statehood to Ladakh. Ladakh should be ruled by Ladakhis, not by a commissioner, bureaucrat or Lt Governor. Ladakhis should make legislation by themselves."
After the abrogation of Article 370 and the bifurcation of the former state of Jammu and Kashmir into two Union Territories (UT), Kargil had stood against the central government's decision of granting UT status to Ladakh by observing three-day shutdown.
"UT was never the demand of Kargil. We were against it. For last 70 years, we had our legislation, we had our voices and executive power but after the August 5, 2019 decision we have lost everything. We are totally voiceless. We are representative-less. So we want nothing less than statehood for Ladakh," Karbalai added.
The Congress leader, however, said that they were still against the August 5 decision of the central government. "But meanwhile, give us statehood. If Sikkim can get statehood, why not Ladakh? We are in a very strategic location. One side there is China, another side there is Pakistan."
Another demand to be raised by the KDA is the restoration of Article 370 and 35A. "Kargil has always stood against the abrogation of Article 370 and our stand has not yet changed. Restoration of Article 370 and 35A is our another demand. Since the matter is sub–judice in Supreme Court, we will convey our dissatisfaction," said Sajjad Kargili, representative from KDA.
This is the first meeting of the central government with Kargil since Ladakh was relegated to a UT. The apex body of People's Movement (ABPM), an amalgamation of social, political and religious organisations, in Leh has already met Home Minister Amit Shah twice demanding UT with a legislature.
The Apex Body of People's Movement has demanded extension of the Sixth Schedule of the Constitution, which grants autonomy to tribal communities. A press conference was held by the Leh Apex Body on June 23 where they demanded an UT with legislature for Ladakh. Speaking to Newsclick, former minister and member of the Apex body, Chering Dorjey Lakrook said, "We have not received any invitation but there is a difference between the demands raised by Leh and Kargil. We want an UT with legislature and they want statehood. We want the inclusion of sixth schedule of the Indian Constitution. We will meet them once they are back from the meeting."
The socio-political and religious body of Kargil, KDA, had also received invitation for a meeting from the apex body of Leh. "After meeting the MHA, we will meet the apex body of Leh," said Kargili.