Jammu: Indian Army foils possible drone attacks on 2 military camps
Incident comes barely 24 hours after the Indian Air Force station at Jammu airport suffered blasts attributed to the first ever drone strikes anywhere in India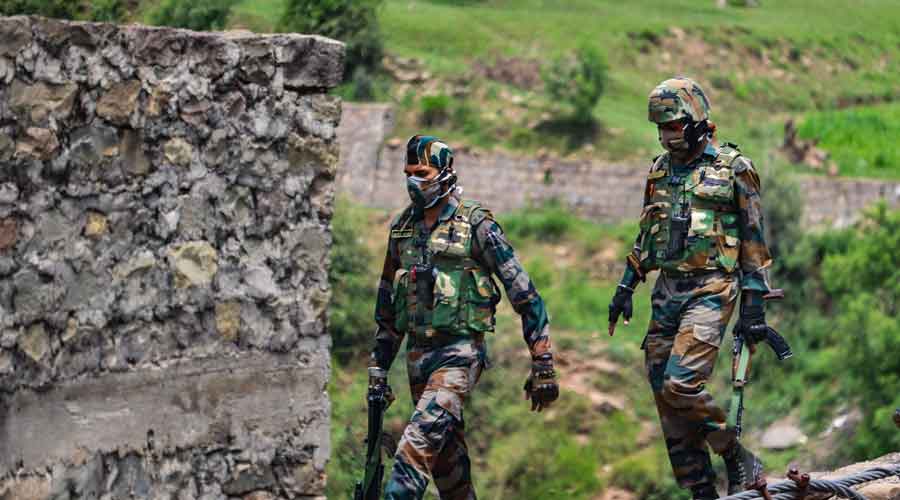 ---
---
The army claimed to have foiled possible drone attacks on two military camps in Jammu on Sunday night, barely 24 hours after the Indian Air Force station at Jammu airport suffered blasts attributed to the first ever drone strikes anywhere in India.
The army said its quick reaction teams fired at two unmanned aerial vehicles (UAVs) on Sunday night and forced them to retreat. After the previous night's assault on the IAF station, experts had warned of more drone attacks.
Army sources said one drone was spotted over the Ratnuchak army camp at 11.30pm on Sunday and the other over the Kaluchak army camp around 1am on Monday morning.
Ratnuchak is 4km north of the IAF station where, according to the police, two explosive-laden drones caused low-level blasts early on Sunday morning, injuring two officials, while Kaluchak is 6km south of the IAF station. All three are around 15km from the Pakistan border.
"On midnight of 27-28 June 2021, two separate drone activities were spotted over Ratnuchak-Kaluchak military area by alert troops," defence spokesperson Devender Anand said in a statement.
"Immediately, high alert was sounded and quick reaction teams engaged them with firing. Both the drones flew away. The security forces are on high alert and the search operation is in progress."
The army statement did not say where the drones had come from or where they flew away. The security forces carried out multiple searches to try and figure out whether the UAVs had been sent from somewhere on the Indian side rather than from Pakistan.
An official said it was not clear whether the drones had been sent to launch an attack or to drop weapons — a purpose for which UAVs have been used in the past in Jammu and Kashmir and neighbouring Punjab.
Security experts had on Sunday said the purported drone attack on the IAF station had added "a new dimension" to the militant threat to India and suggested an overhaul of the security grid to protect vital installations from the air.
Kaluchak, in particular, has been heavily guarded since a suicide attack on the camp in 2002 killed 30 people — three soldiers, 16 army family members and 11 other civilians. Forty-eight others, mostly soldiers and their families, were injured.
The attack on the IAF station the previous night had injured officials Arvind Singh and S.K. Singh and ripped out the roof of a building in the technical area.
Jammu and Kashmir police chief Dilbagh Singh had suggested that a "drone with payload" was used and pointed a finger at militants. But the IAF is yet to confirm a drone attack or a militant link.
Drones can be used as bombs themselves or can drop bombs or fire missiles from the air, depending on their level of sophistication.