Camper vans are the coolest way to travel 'slow' in India
The pandemic-induced lockdowns have been putting a damper on our travel plans for over a year now. However, with the lifting of lockdown rules in several states, more and more people are wanting to venture out and explore new places. The budding trend of caravans or camper vans allows travelers to wander without having to worry about safety, social distancing or sharing spaces with strangers. Yes, these fully-furnished vehicles have everything from beds and kitchenettes to washrooms, television and music system and play your home away from home. "Campervans are extremely popular internationally, more so in countries like New Zealand, Australia and the USA. Caravan trips are very new to our country but they are definitely a safe, adventurous and fun way to travel around nooks and corners of India. For millennials who are not looking for luxury, caravans are a wonderful and immersive way of travelling. They do require special licenses and permissions but the good news is that there are several rental companies that not only provide chic, equipped caravans but also guide you with routes, camping locations etc" says Shalini KJ, travel entrepreneur.
Caravans are cool, affordable and stylish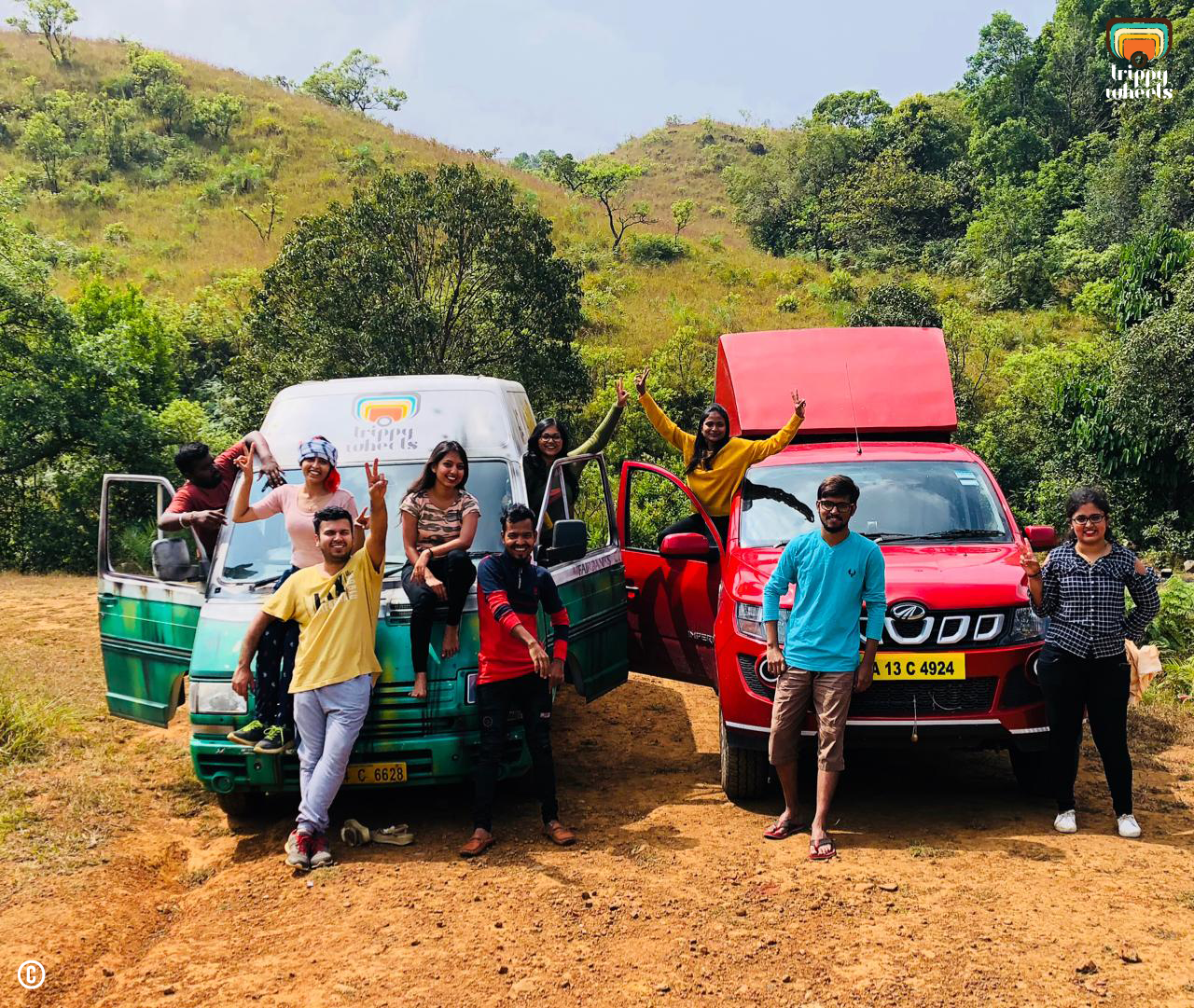 Pic: Trippy Wheels

Roadtripping in a caravan offers you the true freedom that comes with hitting the road. "Back in 2016, my friend Sanjana Hangal and I were travelling in a caravan in Norway. That's when the idea struck us. We thought why not introduce this concept in India. So, we started working on building a camper van. During that time, slow travel and campervan holidays were quite new in the Indian tourism scene. We started creating awareness regarding caravan holidays and people were simply amazed by the idea," says Vatsala Rangegowda, Co-Founder, Trippy Wheels, a Bangalore-based caravan rental company that offers two categories of campervans – a modified Mahindra Imperio that comes for Rs 5000 per night and sleeps three and a tempo traveller that sleeps seven to eight people. "Along with the furnished vans, we also offer fishing equipment and games to keep travellers entertained throughout the trip," says Rangegowda. When it comes to renting a campervan in India, there are several options to choose from, depending on your budget and the facilities you require during your trip.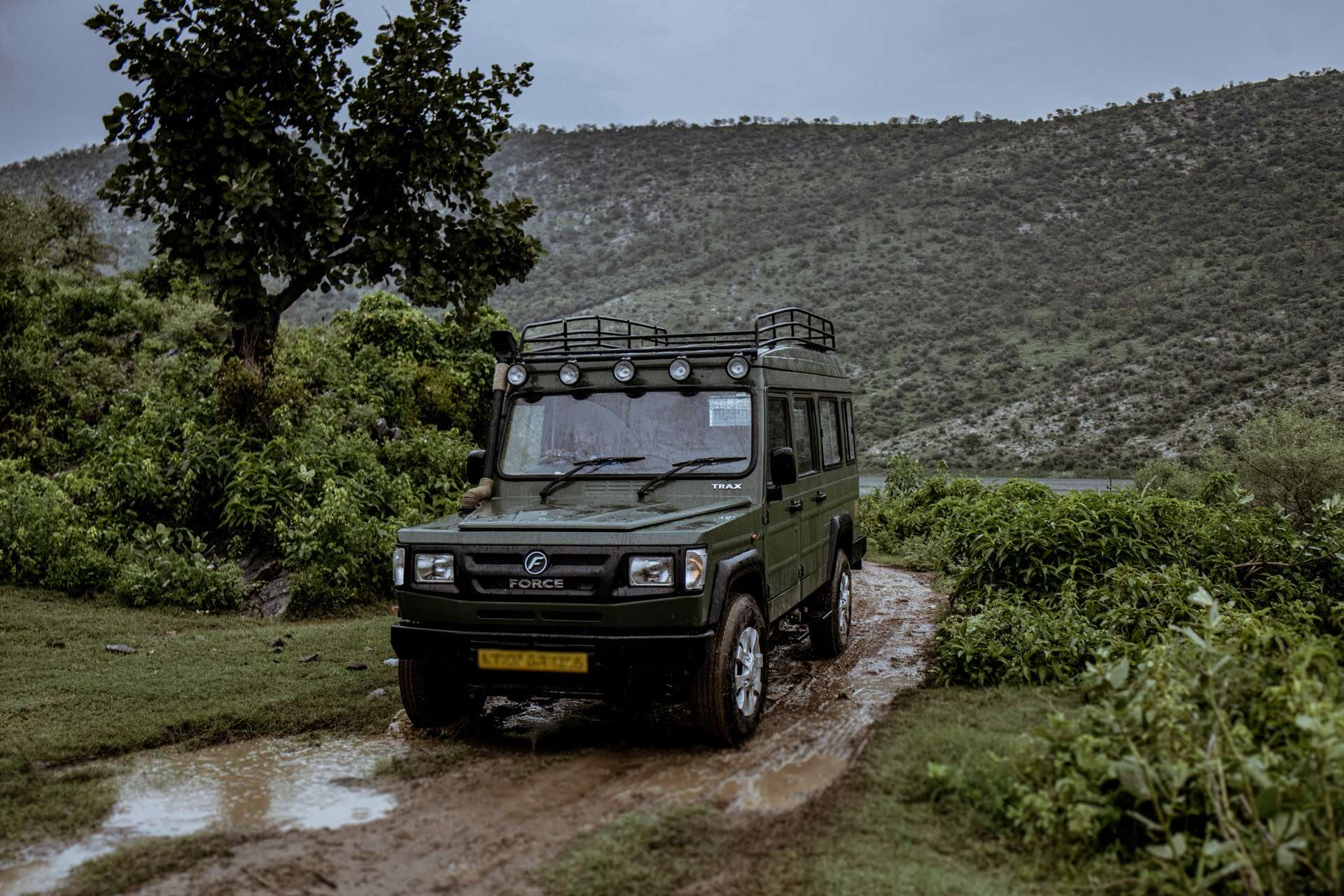 Pic: Carvaa
"We started Carvaa around one and half years back. We thought of starting a caravan renting service because we realised that there weren't too many affordable. Most of the available caravans fell in the luxury segment. They would charge anywhere between 10,000 to 11,000 per day. Hence, we wanted to offer budget-friendly caravans for youngsters and people with a genuine interest in travel. Moreover, we wanted to encourage the culture of road trips in India and offering caravans seemed like a great way of doing it," says Jigyasu Joshi, Co-founder, Carvaa, a Delhi-based caravan rental company that currently has around four air-conditioned and user-friendly caravans and each accommodates around 5 to 6 people. These caravans cost around Rs 6,000 per day which includes the driver charges, GST and camping tents. The fuel cost and state and toll taxes are to be paid on actuals.
A safe way to travel amid the pandemic
Pic: Trippy Wheels
As many are fearful of flying amid the pandemic, there is certainly a larger number of people who are likely to skip the sky for some time on the road. Moreover, with caravan rental companies following necessary sanitization and safety measures, they are one of the safest modes of travel. Campervan travel is safe because it doesn't require you to use any public transportation. Yes, you must be aware of places that allow you to park your campervan. For example, you can't park a campervan in a forest area. While people are free to choose their route and region, we are happy to give suggestions as we do have a well-researched list of dedicated campsites that are safe," says Rangegowda. While some caravan rental companies promote self-drive van holidays, many prefer providing a driver with a caravan. "Campervans are new to India and people are still getting acquainted with the idea. Hence we don't encourage self-drive holidays and provide a driver in the rental cost," says Joshi who is surprised with the number of bookings they have received in the months of May and June. "While most groups rent our camper vans for around 4 to 5 days, some look at longer durations of around 10 to 15 days. Himachal and Uttarakhand are top destinations for caravan trips. We are also getting some requests from Hyderabad, Mumbai and Pune," adds Joshi.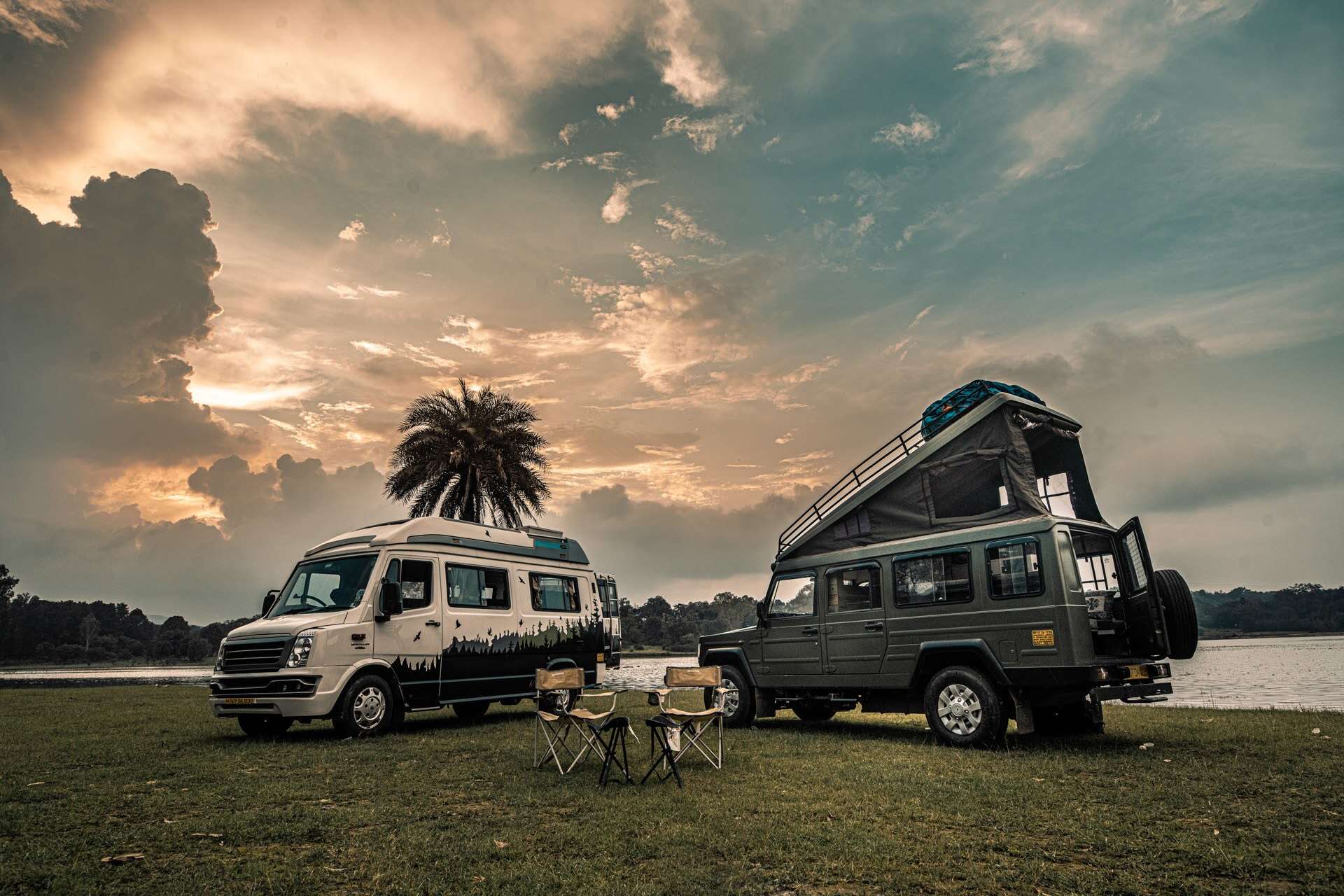 Pic: Carvaa
The campervan travel trend is just picking up in India and will only get bigger with time. Rangegowda strongly feels caravans are a great mode to explore rural India that's full of scenic locations and picturesque landscapes. "While we have started operating across the country, we get a lot of queries for South India since we are based in Bangalore. People rent our campervans and travel around Goa, Kerala, Tamil Nadu, Madikeri, Hampi, Gokarna and all over South India. People have also driven our campervans to Sikkim. While more millennials are attracted to the caravan culture, families with children are also thrilled to travel onboard a campervan," says Rangegowda.
Stay sustainable and green while on the road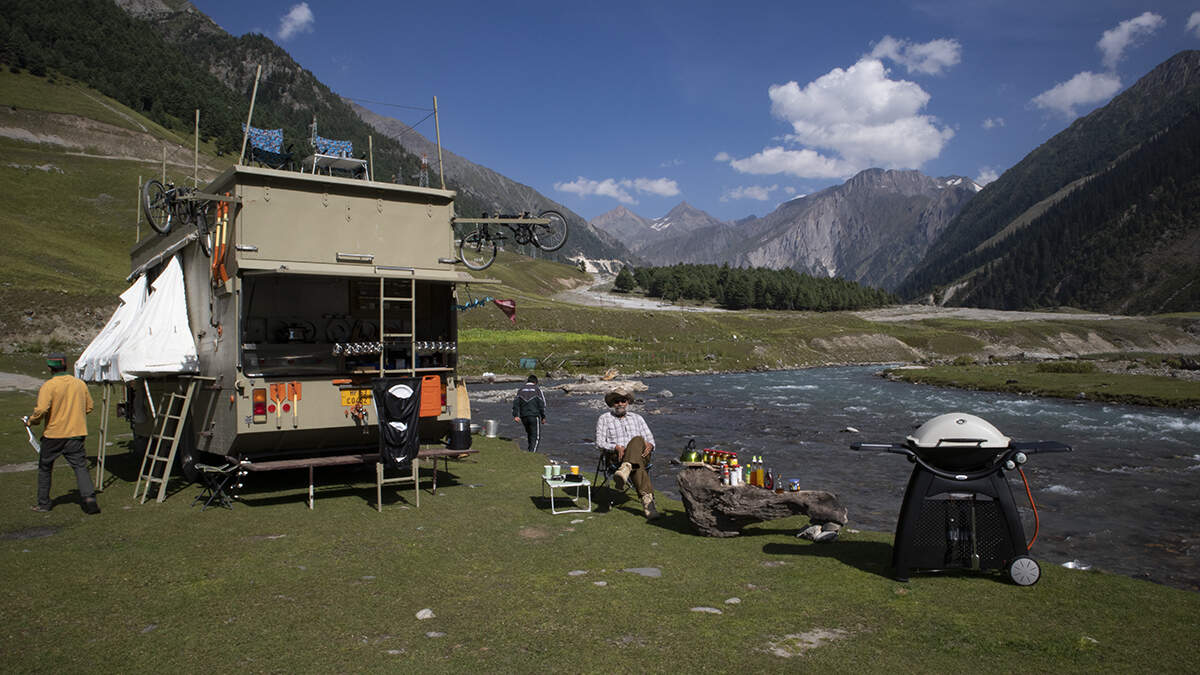 Pic: Green Dot Expeditions
While passionately promoting campervan travel, some companies are also making sure they are travelling sustainably and making a positive impact on the local society, environment, culture and economy. "I have been supporting nature conservation and awareness programs since a very long time. I needed a vehicle for the same and that's how I made my first caravan in 1999. My wife and I travelled from Chandigarh to South India with our six-year-old daughter. A few years later, we built a bigger caravan which is an overland truck only to fulfill my mission of nature conservation through tourism. Gradually, to support our mission financially, we started organising campervan tours in different parts of India like Ladakh, Rajasthan and Kutch. I believe in teaching through example setting. Hence, we don't use any disposables, plastic, paper napkins and toilet papers on our tours. We discourage bonfires and offer a barbecue experience instead," says Captain Suresh Sharma, founder, Green Dot Expeditions, a Chandigarh-based company that organises fixed departure campervan tours ranging any where between Rs 4,500 to Rs 8,800 per person per day. Think flexibility, freshest food on the road and meaningful experiences in the company of nature.
PROS of a caravan holiday
Freedom – You're on your own time schedule and don't have to worry about bookings, cancellations or check-in, check-out times.

Saving money – Campervan holidays can turn out to be cheaper than a regular holiday that requires you to spend on both flights and hotels.

Personal space – You have complete privacy and don't have to deal with strangers.

Convenience – You don't want to worry about packing and unpacking time and again.

Safety – Your belongings are safe and secure in a locked caravan. Some caravans come with a locker.
CONS of a caravan holiday

More time on the road – If you prefer a relaxing holiday or more time sightseeing time, you might not like the idea of spending so much time behind the wheel.

Limitations – You can't take a caravan everywhere. You may feel restricted by the availability of campsites and suitable parking spaces
Not the most comfortable – More affordable caravans lack some of the comforts of luxury models


EXPERT SPEAK

"Campervan holidays are popular in the West but it will take some time for Indians to embrace the idea. They have to know that a vehicle offers limited space. One cannot compare it to a hotel room and expect too much.

– Captain Suresh Sharma, founder, Green Dot Expeditions

"With camper vans, there is no pressure of catching a flight or a train. You can witness the sunrise from your bed, enjoy landscapes while sipping on coffee and stop and take a break wherever you like. They give you an opportunity to have a close encounter with a destination."

– Shalini KJ, travel entrepreneur

Source