What Is Delimitation Process Discussed In PM's All-Party Meet? Know How It Will Benefit Jammu & Kashmir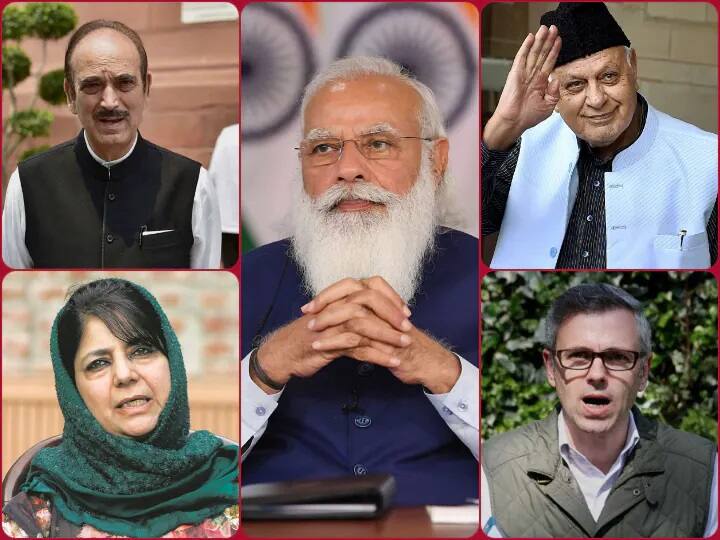 New Delhi: Asserting that his dispensation's priority is to strengthen grassroots democracy in Jammu and Kashmir, Prime Minister Narendra Modi has laid a thrust on delimitation to happen at a quick pace so that polls can happen and Jammu and Kashmir gets an elected government that gives strength to the development trajectory.
Prime Minister Modi, who chaired an all-party meeting in the national capital earlier on Thursday, said this is an important step in the ongoing efforts towards a developed and progressive Jammu and Kashmir, where all-around growth is furthered.
The meeting assumed significance as it was the first since the stripping of the special status of Jammu and Kashmir and its bifurcation into two Union Territories earlier in 2019.
Delimitation In Jammu & Kashmir
The meeting held at the Prime Minister's official 7, Lok Kalyan Marg residence also fuelled speculation about the possible scheduling of elections in Jammu and Kashmir, thus necessitating the completion of delimitation in the Union Territory in the next few months.
Earlier, the number of assemblies in Jammu and Kashmir stood at 83. Prior to 2019, the strength of the Jammu and Kashmir assembly was 87, including four seats in Ladakh. However, the state was bifurcated into two Union Territories – Jammu and Kashmir and Ladakh in 2019.
The delimitation holds significance as after the Central government abrogated Article 370 and stripped Jammu and Kashmir of its special status, both the Lok Sabha and assembly constituencies are to be demarcated under the Constitution.
As per the 2019 Jammu and Kashmir Reorganisation Act, the new legislature in the erstwhile state will have 90 assembly seats.
The meeting took place a day after the Election Commission held virtual discussions with its representatives in Jammu and Kashmir and the Deputy Commissioners regarding the delimitation of the 90 assembly constituencies.
Last Delimitation In Jammu & Kashmir
The last delimitation exercise in Jammu and Kashmir was carried out earlier in 1995 based on the 1981 census. This development took place as there was no census conducted in the erstwhile state in 1991.
The Jammu and Kashmir Assembly after the 2001 census passed a law and put on hold the delimitation exercise till June 26.
Till 2019, when the state was bifurcated into two Union Territories, the delimitation of Jammu and Kashmir's Lok Sabha seats was governed by the Constitution of India while that of the assembly seats by the Jammu and Kashmir Constitution and Jammu and Kashmir Representation of the People Act, 1957.