Kashmir Parley: Not a U-turn but a connector to the Central Vista project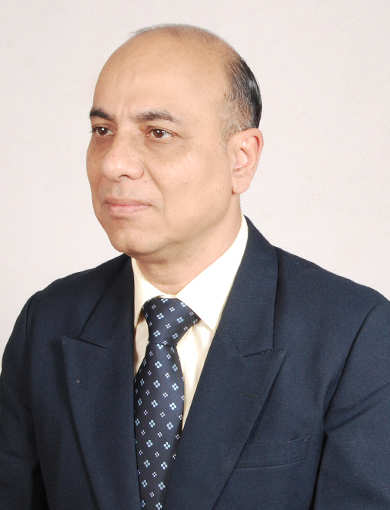 <!–

Uday Deb

–>
Growing up as a child through the 1960s, I used to be confused about whether Sheikh Abdullah was a traitor or a patriot. He was in jail for years and then housed as a guest at the residence of Prime Minister Nehru. Nothing much seems to have changed. Kashmir politicians labeled as anti-national by the government and incarcerated for months till recently, were honourable guests at Prime Minister Modi's residence on Thursday. Some commentators see the government taking a U-turn by engaging in such a parley. On the other hand, it is perhaps a straight connector to the grand design of the Central Vista at Delhi.
During the meeting, Kashmir politicians raised six demands. Modi raised just one: participation in the delimitation exercise. Given the circumstances, Kashmir politicians have less to lose by accepting Modi's demand than by opposing it. They have to either participate in the exercise or be mute spectators. Politicians in the rest of India will also have to watch it from the sidelines. Once the delimitation exercise is successful there, it will be difficult to prevent it from rolling out for the rest of the country.
Delimitation exercise will reflect the population count as per the most recent census, leading to the creation of more parliamentary seats. The current sanctioned strength of Lok Sabha and Rajya Sabha are 543 and 245 respectively, while the seating capacity for the two chambers in the new parliament building will be 888 and 384. The increase in parliamentary seats will not be evenly distributed among states. It will go as largesse to those states that have done poorly on population control at the expense of those who did a good job. States like Rajasthan, UP, Bihar and MP will gain at the expense of those like Kerala, TN, AP, Odisha and WB. It is interesting to note that the states that will be disadvantaged have strong "regional" political forces at play which the "national" parties have not yet been able to tame. Therefore, the need for more MPs from the amenable states. Therefore, the hurry with delimitation. Therefore, the essentiality of the Central Vista project. And therefore, Kashmir parley.
<!–
Disclaimer
Views expressed above are the author's own.
–>
END OF ARTICLE