PM Modi To Hold Review Meeting With Union HM Amit Shah, NSA Ajit Doval Ahead Of J&K All-Party Meet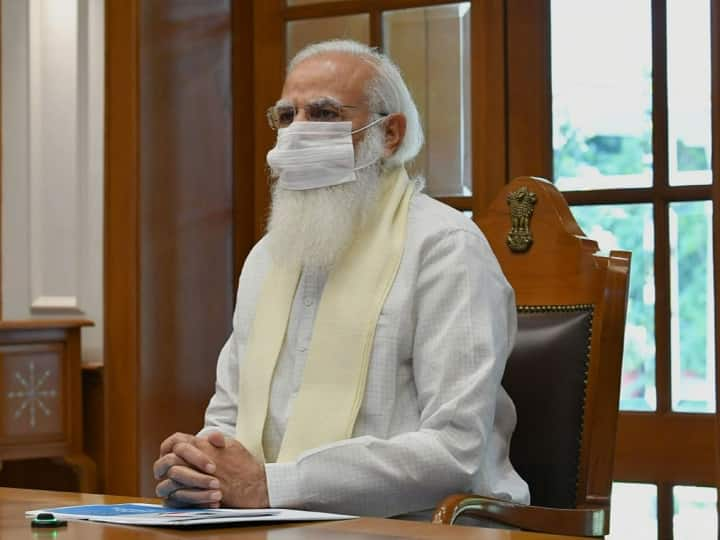 Jammu: The meeting of Bharatiya Janata Party president JP Nadda with its Jammu and Kashmir leaders has ended and sources reveal that BJP can demand equal representation of the erstwhile in PM's meeting.
Meanwhile, before the meeting with the politicians of Jammu and Kashmir, PM Modi has also held a review meeting with Union Home Minister Amit Shah, Manoj Sinha and NSA Ajit Doval. The work done by the central government was reviewed in the discussion.
J&K Congress leaders also met senior Congress leader and former chief minister Ghulam Nabi Azad at his residence ahead of the all-party meet with Prime Minister Narendra Modi Modi today
The leaders who will attend the Prime Minister's meeting at 3 pm today are National Conference chief Farooq Abdullah, his son Omar Abdullah, Congress's Ghulam Nabi Azad, Ghulam Ahmed Mir, Tarachand PDP chief Mehbooba Mufti; BJP's Nirmal Singh, Kavinder Gupta and Ravindra Raina; People's Conference's Muzaffar Baig and Sajjad Lone; Bhim Singh of Panthers Party, CPIM's Mohammed Yousuf Tarigami and JK Apni Party president Altaf Bukhari.
ALSO READ | J&K All-Party Meet: PM To Meet Leaders Of 8 Parties; Focus On Development & Democratic Process
Prime Minister Modi's foremost aim is to draw a blueprint of the ground reality and outline the future with the Kashmiri leaders. This clearly suggests Prime Minister Modi's focus is clear even as the political parties raise their issues of concern.
The Prime Minister is of the view that whatever has been achieved post the abrogation and the split of Jammu and Kashmir into two Union Territories should be discussed with an open mind and wants the leaders of the erstwhile state to put forth their views in tune with the same.
According to the information received by ABP News, the development plan will be discussed in the meeting. After last year's District Development Council (DDC) and panchayat elections, it will be discussed that all parties should accept by consensus the delimitation process in the Union Territory for elections in Jammu Kashmir.
Sources made it vehemently clear that there will be no talks with Pakistan at any level on the internal issue of Jammu and Kashmir and those who stir up such a debate cannot be well-wishers of Jammu and Kashmir.
Sources also made it clear that there can be no discussion on the issue like abrogation of Article 370 and restoration of full statehood, adding this issue is unacceptable to the government.
ABP News has been informed that the elections would be held after the delimitation commission report and all parties must be ready for this. The Centre wants to speed up this process and for this, there is a need to talk with a big heart.