Kashmir's New Dawn on the Horizon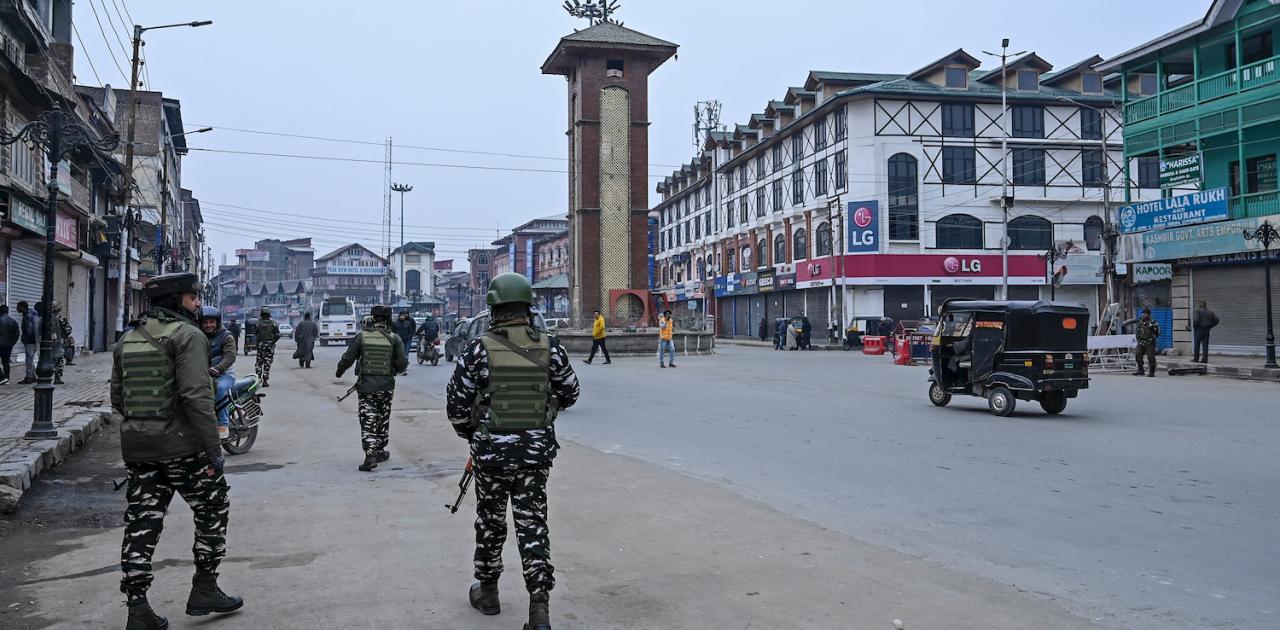 As they say much water has flown through river Jhelum in last two years since August 5th, 2019, when in an unprecedented move, the newly elected BJP government in its early second term surprised everyone by fulfilling one of its long pending election manifesto promises of abrogating Article 370 of the constitution of India along with Article 35A, that together accorded the erstwhile state of Jammu & Kashmir, a special status within Union of India, which among other things entailed that no one other than those holding a title of "state subject" of J&K could purchase a land in the state.
As an ethnic Kashmiri, I was long aware of the preferential treatment that was given by successive governments of Kashmir valley centric parties to Kashmir valley much to the loss and detriment of ethnic Dogra community of Jammu and Ladakhis. Contrary to what many people think, Kashmiris have always been aware of the discrimination that ethnic and religious minorities suffered in the erstwhile state of Jammu and Kashmir, but the governance ecosystem had developed over decades since independence in such a way that ordinary Kashmiri people could not do much about it as they themselves suffered at the hands of corrupt and nepotistic dynastic politics that was heralded by few upper caste Kashmiri Muslim families much to the suffering of not only Hindus of Jammu and Buddhists of Ladakh but also Pahari Muslims of Jammu, Shia Muslims of Ladakh, Gujjar & Bakarwal nomadic Muslims and last but not the least – vast majority of Kashmiri Muslim population itself. Most Kashmiri people were aware of the discriminative administrative practices against Hindu Scheduled Caste Valmiki community, Nepali Gorkha community and West Pakistan Punjabi Hindu refugees of Jammu region.
In this sense, I as a Kashmiri from one of the most underdeveloped and economically impoverished villages of Budgam district in Central Kashmir valley was relieved that the abrogation of Article 370 and 35A of the constitution of India had done away with these any many such other discriminatory practices against our erstwhile states' religious and ethnic minorities.
Yet apprehensions remained, largely because of the unprecedented security arrangements that preceded the move. As a Kashmiri, born in 1990s, my generation has only seen death and destruction all around us. We have rarely seen continuous days or months of peace. We heard about how our own Kashmiri Hindu community of Kashmiri Pundits once lived amongst us like brothers but were forced to leave Kashmir valley in early 1990s after the onset of Pakistan sponsored militancy in Kashmir valley.
I have been politically active for most of my adult life, having served under many Kashmir centric mainstream parties. When the news of the abrogation of Article 370 was announced, I along with many other political activists and mainstream party workers were detained and moved out of Kashmir valley in different jails all across India. I personally spent 9 months in Varanasi jail after my detention, days after the abrogation of Article 370 of the constitution of India.
The conventional wisdom would have entailed that I as a Kashmiri should have been really bitter at the turn of events., but I was not. And there lies the changing social reality of Kashmir valley, that most analysts either don't observe or deliberately try not to observe just to further their own political agendas. Not even for one day, was I bitter about what had happened to my erstwhile state of J&K or to myself. As mentioned before, a vast majority of Kashmiri were aware of the perils of the earlier system, when the erstwhile state of J&K had a special constitutional status. We know, how the earlier system had pushed the people of Jammu, Kashmir valley and Ladakh in a politically stagnant state of affairs and was preventing Kashmir valley in particular from getting fully and psychologically integrated with the rest of India.
My generation of Kashmiris have seen, how the misadventure of our father's generation led to the destruction of peace and prosperity of Kashmir valley and tore apart its social fabric. We have seen how violence sponsored by our neighboring nation of Pakistan eclipsed thousands of our Kashmiri men, women and children in the futile mirage of seeking something, which is exclusionary and against the spirit of secular notion of Kashmiriyat.
Unlike our father's generation, my generation has studied and worked in different partis of India and we know the difference between reality and propaganda. My generation is far more realistic about our future and future of our next generation. We seek peace, prosperity and stability in Kashmir. I was therefore optimistic that my political detention would not last long and I perfectly rationalized why this move was taken in the first place.
It is because of this spirit of optimism and desire to see peace, prosperity and stability to return permanently to Kashmir valley, that not only me, but most people of Kashmir valley looked at future events with practical approach. Many analysts were surprised at the absence of any kind of violence in Kashmir valley after the abrogation announcement. But for most of us Kashmiris, there has been a collective desire to no longer overreact to situations under influence of external forces. One can say, that Kashmiris have now attained a level of social maturity and it is no longer easy to take Kashmiris for ride.
I trusted words of the new administration that the changes brought about would usher in an era of political empowerment of those section of the erstwhile J&K, who never had the wherewithal and means to enter into politics, which remained monopolized by few powerful families, who had made it a hereditary affair. Therefore, when elections for District Development Councils (DDC) were announced under a new administrative set up that introduced another layer of elected representatives at district level to be elected directly by the people of Jammu and Kashmir, I also decided to fight in these DDC elections from my district. It was an empowering decision and experience not only for me but also many young men and women like me, who could not even think of fighting any election before because of its monopolization by a small elite political class.
Many political analysts including those in the West predicted violence before these DDC elections, which were fought at the scale of legislative elections. There were predictions of violence, mass boycott and threats preceding these elections based on the self-conceived perception that the people of J&K would use this occasion to express their supposed pent-up anger against the decision to abrogate article 370 of the constitution of India. But to everyone's pleasant surprise, none of that happened. There was a massive participation of people in these elections, including in militant infested South Kashmir, where ordinary people turned in huge numbers to vote for the DDC members. I myself fought from two locations in my district and managed to garner a substantial support of local electorate. The optimism and empowerment that these DDC elections gave me was exhilarating.
This was also the time when Coronavirus hit our world and Kashmir valley was also not untouched. Yet, the successful management of the medical crisis, even in the absence of an elected representative government gave people of the J&K confidence that things have not gone worst, post abrogation of Article 370 as they were made to believe. There is an immense pride in the fact that the UT of J&K remains the only administrative region in India, where more than half of the population is fully vaccinated.
There is a sense of optimism that promise of economic development, increased investment in the state, upgradation of infrastructure, establishment of medical and engineering schools, multi-specialty hospitals, tourism and technology hubs that were announced after the abrogation of Article 370, would finally see the light of the day.
The "Back to village" initiative of the interim administration, in which I was personally involved helped in bringing district administration close to the door steps of the people of J&K. It was because of this initiative that I was able to get illegal brick kilns removed from my village that were causing pollution and human misery for decades and many past attempts at removing them had failed otherwise previously.
I personally feel that time is now ripe for the next logical move and that is restoration of the statehood as well as holding of elections in Jammu and Kashmir. I am saying this as someone, who works on ground with masses and accordingly I can vouch that people of Jammu and Kashmir in general and people of Kashmir valley in particular have now developed a political maturity which many political analysts living in comfort of drawing rooms fail to notice.
Kashmiris have seen what their misadventure that they under took upon the brainwashing of a neighboring terror sponsoring nation of Pakistan did to the Kashmir valley and the people of Kashmir. The people of Kashmir also understand that Article 370and 35A of the constitution of India are now things of the past and that there were anomalies in the earlier setup, which have now been removed. The people of Kashmir are mature enough not to believe in any conspiracy theories of demographic change etc. and they don't wish to further push Kashmir into abyss of endless death and destruction.
The people of Jammu and Kashmir however do wish to see the statehood restored and along with it the dignity of being a proud member of the union of India. Kashmiris are far more integrated with India than ever before. Kashmiris are taking interest in events happening all over our country and even expressing strong opinion on them. During the peak of the second wave of Coronavirus pandemic, Kashmiris were amplifying messages of help seeking oxygen cylinders and other medical supplies like other citizens of our country. It is therefore high time that the process of political change that was initiated two years ago be completed by restoration of the statehood and holding of the elections in the state, so that the power can be transferred back to elected representatives of the people of J&K, who now seek their future destiny with rest of our citizens of India.
Javed Beigh is a Young Politician. He is State General Secretary of People's Democratic Front led by Hakeem Mohammed Yaseen. He also fought DDC elections last year from Central Kashmir's Budgam District. He is also a Research Scholar doing Research in Politics of Sub Continent. He is promoting Sufism and Syncretic Culture of Kashmir. He is a prolific writer and prominent Debator. He promotes modern, secular, progressive, liberal and inclusive Kashmir. He can be reached at [email protected].