Jammu and Kashmir on Alert Ahead of PM Modi's All-Party Meet on J&K | Top Developments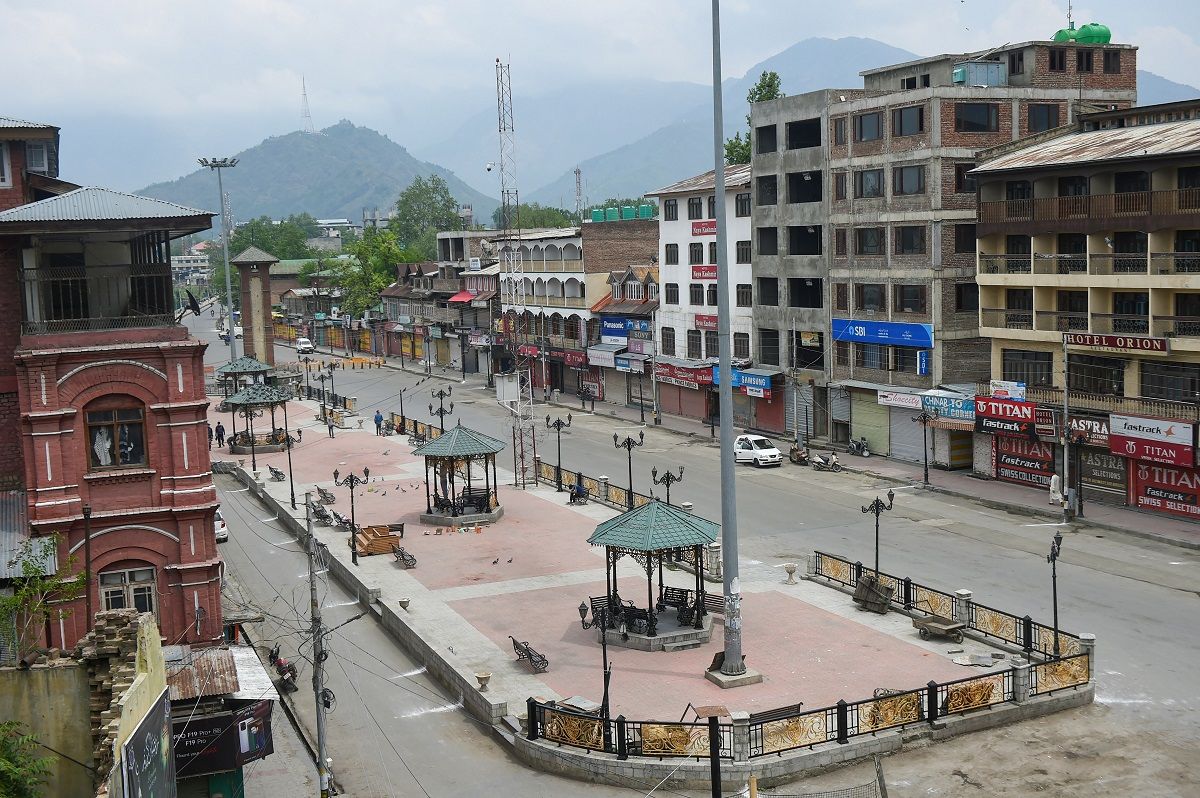 New Delhi: As a precautionary measure, the security forces in the Kashmir Valley have been put on a high alert ahead of Prime Minister Narendra Modi's all-party meeting with political leaders from Jammu and Kashmir on June 24. According to a NDTV report, the security grid in the Valley was reviewed in a core group meeting co-chaired by J&K's Director General of Police, Lieutenant General and General Officer Commanding of XV Corps, and some gaps were being filled. Also Read – Jammu And Kashmir Records First Delta Plus Variant Case, Patients Recovers at Govt Medical College
This will be PM Modi's first interaction with all the mainstream political parties of Jammu and Kashmir since August 5, 2019, when the Centre abrogated the state's special status and bifurcated it into two Union Territories: J&K and Ladakh. Also Read – 'Not A Political Meeting': NCP After Leaders From 8 Opposition Parties Gather at Sharad Pawar's House
Here are the top developments:
Prime Minister Narendra Modi has called for an all-party meet of political leaders from Jammu and Kashmir. The invitation was accepted by leaders of the People's Alliance for Gupkar Declaration (PAGD), Congress and a number of other J&K-based parties.
As many as 14 leaders from J&K including four former chief ministers of the erstwhile state – Farooq Abdullah, his son Omar Abdullah, senior Congress leader Ghulam Nabi Azad and Mehbooba Mufti – have been invited.
The all-party meeting comes nearly two years after Parliament voted on the abrogation of Article 370.
The meeting is being seen as the first crucial step by the Centre aimed at resuming the political process in J&K and holding assembly elections.
PDP leader and former Jammu and Kashmir chief minister reached New Delhi on Wednesday to attend the all-party meeting called by PM Modi.
Farooq Abdullah told reporters on June 22 that opposition leaders will put forth their demands of the restoration of J&K's special status and statehood during the meeting.
Altaf Bukhari of the Apni Party and Sajad Gandi Lone and Muzaffar Hussain Baigh of the Peoples Conference are among the 14 leaders from J&K invited to the meet. Others include NC leader Omar Adbullah, Tara Chand of the Congress, Nirmal Singh of the BJP and CPI(M)'s MY Tarigami. Also Read – Gupkar Alliance to Participate in PM Modi's Kashmir Meeting on Thursday
For breaking news and live news updates, like us on Facebook or follow us on Twitter and Instagram. Read more on Latest India News on India.com.
Published Date: June 23, 2021 11:03 PM IST