We'll Attend PM All Party Meet But Gov Should Speak To Pakistan As Well: Mehbooba Mufti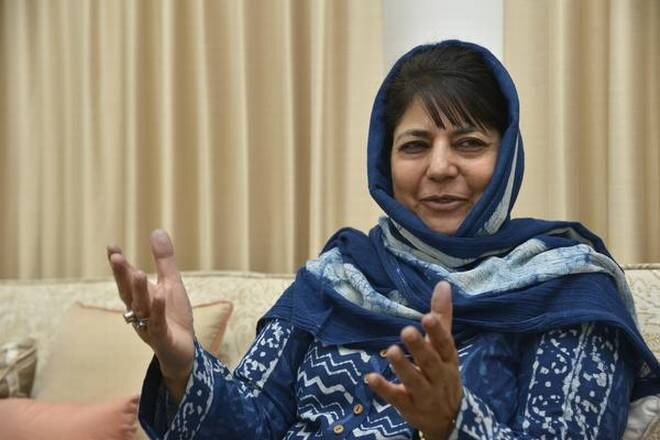 Srinagar: The leaders of the mainstream political parties who are part of the Peoples Alliance for Gupkar Declaration (PAGD), said on Tuesday that they will be attending the all-party meeting called by Prime Minister Narendra Modi on June 24th.
However, Mehbooba Mufti, the leader of the Peoples Democratic Party (PDP) suggested that Prime Minister Narendra Modi should hold discussions with Pakistan over the Kashmir issue.
ALSO READ: Sharad Pawar To Host Leaders Of Oppn Parties At His Delhi Residence – Agenda, Attendees & More To Know
'If they can go to Doha and talk to the Taliban, they should talk to us and Pakistan as well in order to reach a resolution,' she told reporters after the Gupkar alliance meeting. Mufti further stated that the alliance leaders would attend the conference scheduled by PM Modi and that the leaders will express their opinions and press for the restoration of Article 370 & 35A which gave special rights to the state of Jammu & Kashmir.
Farooq Abdullah made the announcement after the PAGD meeting that he, M.Y. Tarigami and Mehbooba Mufti will be attending the all-party meet. "Since all of us are part of our political parties and we have received individual invitations, it has, therefore, been decided today that all of us will go and attend the Prime Minister's meeting", Dr Abdullah said.
M.Y. Tarigami, the CPI-M leader, who has also been invited to PM's meeting told the media, "We will not ask for the stars. We will only appeal to the Prime Minister to restore to us what is guaranteed by the Constitution".
Sharing the meeting's agenda, Gupkar Alliance member, Muzaffar Shah said, "There can be no compromise on Article 370 and 35A."
Meanwhile, BJP Leader Ravindra Raina welcomed the PAGD's decision to attend the meeting and said, "We welcome that all political parties are taking part in the meeting. In J-K, due to Pakistan-sponsored terrorism, many innocent people have lost their lives. PM has called for an all-party meet it's our responsibility to put forth the aspirations of the people of Jammu & Kashmir before him".
At least 14 mainstream political leaders including four former chief ministers, Dr Farooq Abdullah, Omar Abdullah, Mehbooba Mufti and Ghulam Nabi Azad are among the invitees to the PM's all-party meeting. Others include Sajad Lone of the Peoples Conference, Syed Altaf Bukhari of JK Apni Party, Professor Bhim Singh of J&K Panthers Party, and others belonging to the BJP and the Congress in the UT.
Three central ministers, home minister Amit Shah, Defence Minister Rajnath Singh and MoS (PMO) Jitendra Singh, will also attend the June 24 meeting to be held at the Lok Kalyan Marg residence of Prime Minister Narendra Modi.
Watch the video here: