India, US air combat exercise in the Indian Ocean region
Move comes amid China's aggressive military behaviour in the In­do-Pacific, South China Sea and along the Line of Actual Control in eastern Ladakh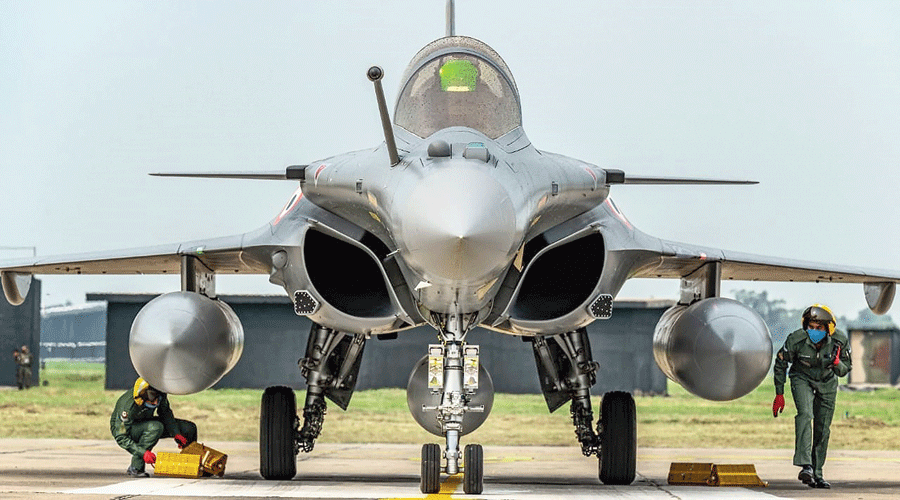 ---
---
India will take pa­rt in a two-day air combat exercise with the US in the Indian Ocean region from Wednesday amid China's aggressive military behaviour in the In­do-Pacific, South China Sea and along the Line of Actual Control in eastern Ladakh.
Sources in the defence mi­nistry said the exercise was an indication of the growing congruence in defence and military partnership between the two countries.
"As a strategic outreach exe­rcise with the defence forc­es of friendly foreign countries in the Indian Ocean Region (IOR), Indian Air Force will participate in operational engagements with the US Navy in an exercise to be carried out wi­th Ronald Reagan Carrier Str­i­ke Group (CSG) on June 23 and 24, 2021," said a media statement of the defence ministry.
The CSG is currently deployed in the Indian Ocean.
The exercise will see the IAF forces operate from bases under four operational comm­a­­nds and will include Jag­uars and Su-30 MKI fighters, AWACS (airborne warning and control system), AEW&C (airborne early warning and control) system and air-to-air refueller aircraft. The CSG is expected to field F-18 fighters and E-2C Hawkeye AEW&C aircraft. The exercise will be carried out south of Thiruvananthapuram, on the western seaboard, over the two days.
This engagement with the US CSG offers one more opportunity to undertake joint operations in the maritime domain with a friendly foreign power, the statement said.
"The exercise with the US CSG will focus on multiple areas including enhancing aspects of interoperability, nuances of international integrated maritime SAR (search and rescue) operations and exchange of best practices in the maritime airpower domain," it said.
In March, the navies of India and the US had participated in a two-day exercise in the eastern Indian Ocean region, reflecting the growing congruence in their defence and military partnership.