Cow vigilantes strike at will in Jammu mostly targeting Gujjar and Bakarwal communities
A 24-year-old sole breadwinner of a family headed by a paralytic was allegedly lynched by suspected cow vigilantes in Rajouri district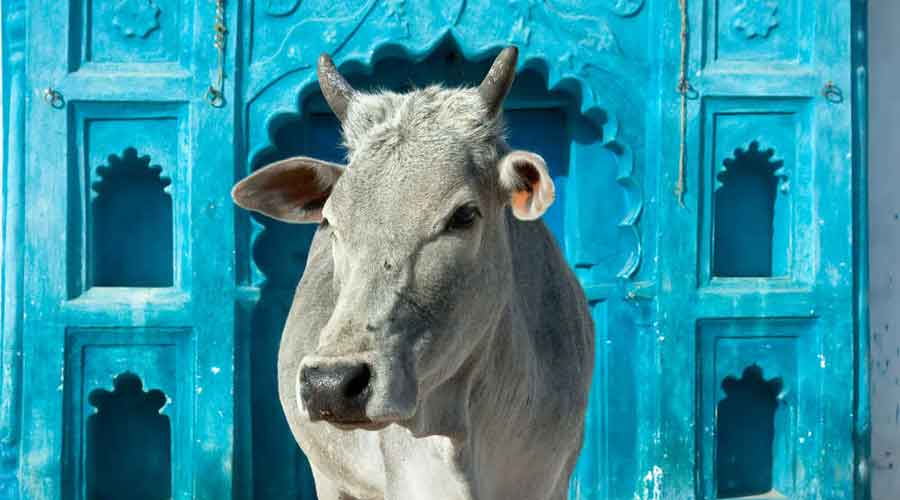 ---
---
The 24-year-old sole breadwinner of a family headed by a paralytic was allegedly lynched by suspected cow vigilantes in Jammu and Kashmir's Rajouri district on Monday night.
Cow vigilantes have been striking at will in the Jammu region and are mostly targeting members of the minority nomadic Gujjar and Bakarwal communities who rear cattle, goats and sheep. It was the first death in the attacks by cow vigilantes in Jammu this year.
Residents said Asif Ahmad Dar of Rajdhani Thanamandi in Rajouri was attacked with stones while he was on his way home in a vehicle.
"The vehicle was stopped by cow vigilantes at Muradpur village. Asif was hit with stones and he later died at the hospital," Rajdhani sarpanch Abdul Gafoor Dar told The Telegraph.
Gafoor Dar said the driver was also thrashed but he survived.
"Based on the report of the driver, the assailants have been identified and a case has been registered against them," Gafoor Dar said.
A purported video showing Asif battling for his life in a hospital has been shared widely on social media. The video showed his face with multiple injuries and his eye bulging out.
"Ajaz Dar… was brutally beaten to death by communal murderers while he was taking a buffalo to his home. Another family lost its only beloved son to this new norm in India," tweeted Jammu activist Saima Choudhary.
Gafoor Dar said Asif's parents are ailing.
"He has three sisters and was the sole breadwinner. His father is paralytic and his mother has kidney ailment," he said.
Police said they have registered a case and started investigation.