Pakistan's COVID-19 positivity ratio drops to 1.69%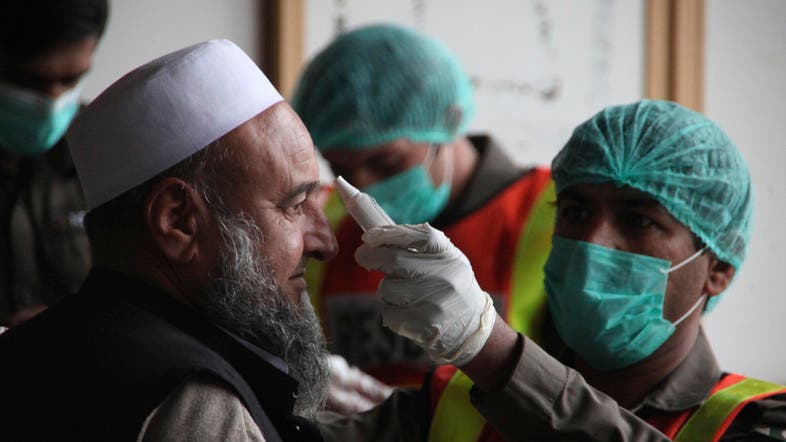 –

ISLAMABAD, Pakistan: The COVID-19 positivity ratio in Pakistan dropped to 1.69% on June 21 as out of 39,017 people tested for Coronavirus, merely 663 were found infected, according to the National Command and Operation Centre (NCOC).
The latest statistics released by the NCOC on Tuesday morning showed that in the last 24 hours, 27 people died of the infection across the Country.
Out of them, 17 people succumbed to the virus in Punjab, 5 in Khyber Pakhtunkhwa, 3 in Sindh, and 2 in Azad Jammu and Kashmir (AJK).
Statistics 22 June 21:
Total Tests in Last 24 Hours: 39,017
Positive Cases: 663
Positivity % : 1.69%
Deaths : 27

— NCOC (@OfficialNcoc) June 22, 2021
To date, the Country has recorded a total of 949,838 Coronavirus Cases including 345,141 in Punjab, 332,677 in Sindh, 137,147 in KPK, 82,394 in Islamabad, 26,673 in Balochistan, 19,979 in AJK, and 5,827 in Gilgit-Baltistan.
Similarly, 22,034 people have so far died of COVID-19 in the Country. Of them, 10,659 have died in Punjab, 5,344 in Sindh, 4,274 in KPK, 775 in Islamabad, 573 in AJK, 301 in Balochistan, 108 in Gilgit-Baltistan. However, a total of 894,352 people have now recovered from the disease in the Country.
As of June 22, there are 33,452 Active COVID-19 Cases in Pakistan.
Meanwhile, 304,109 citizens were vaccinated across the Country on June 21, taking the number of doses of COVID-19 vaccines administered so far in Pakistan to 13,484,364.