Standoff in Ladakh: Defining reality check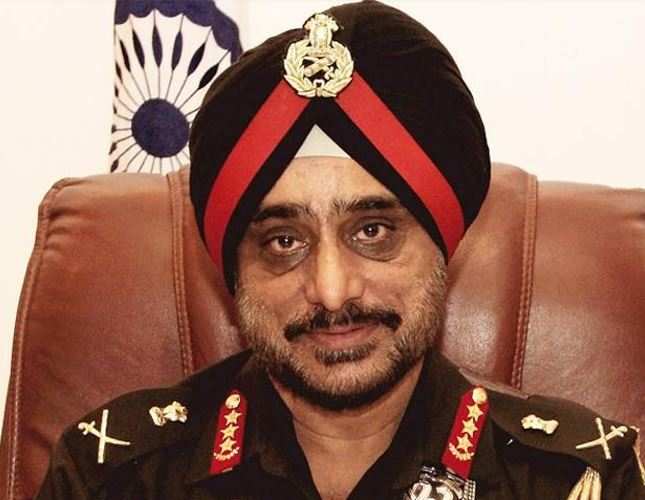 One year after the Ladakh stand-off, it is axiomatic to take stock, analyse shortcomings and options to chart the way forward. Unfortunately, major focus is skewed in favour of Galwan and Kailash, bordering largely on self-adulation.
There is concurrent need to learn appropriate lessons and apply correctives. It will be fair to admit that the Chinese leveraged the pandemic to surprise us. There were enough indicators of build-up and brewing storm, yet we failed to synthesise the complete picture and infer PLA's intentions.
While it is normal to blame agencies and commanders but the overriding reason was that the Chinese lulled us into believing that they would follow stipulated agreements and CBMs.
With an elaborate set of protocols and stability since 1988, kinetic operations were certainly most unlikely, yet risk mitigation has to be catered for. PLA leveraged a deadly cocktail of deceit and diversionary transgressions at Naqu La (Sikkim), coupled with our total compliance to norms.
Exploiting the raging pandemic was a classic application of the Chinese proverb, "loot the house on fire." In the process, understanding and protocols on border management have been rendered meaningless and replaced with dangerous mistrust.
The debate on Chinese objectives can only be answered by CCP and may never be conclusively resolved. The same opacity norms apply to information on trigger for Galwan incident and PLA casualties.
It is fair to surmise that it was possibly a coercive action, limited to Ladakh, to grab strategically important territory up to the 1959 claim line. Forces were arrayed in broadcast mode, backed up with "triple warfare," replete with hype, on technological asymmetry. PLA neither mobilised nor has the stomach for a fullfledged offensive.
Surprised by the Indian resolve and response, China settled for an unresolved stalemate with localised gains short of the 1959 claim line. Strategically, it is a far cry from decisive victory, even amounting to a loss of sorts.
Key takeaways are, first – at tactical level, audacious initiative and spontaneous reactions at Galwan. Second – at operational level, pre-emptive and surprise occupation of Kailash heights and subtle leveraging of Tibetan (SFF) card.
Third- strategically, induction and sustenance of dissuasive force levels. They in effect, reined PLA's vaulting ambitions.
Despite the much-touted surveillance system, PLA was literally foxed, only because they never imagined transition of defensive Indians, to offensive QPQ. Have they unlocked new challenges; mistrust and resurgence at ground level?
China is reportedly transiting from a roving style of border management to a fixed form. The earlier system of basing troops at bases in depth and launching patrols was economical in numbers, health and logistics.
Choice of location and frequency of transgressions heightened unpredictability. Like they say, mountains eat troops. Does the current switch indicate insecurity? Will China have to revisit conventional strategic construct, outlined by American sinologist, Taylor Fravel and dedicate enhanced effort to the south-western front, besides the Pacific?
While China has delivered a message on asymmetry over India in CNP, for India, it has also highlighted utility and limitations of multi-lateral groupings like Quad.
In fact, it has emboldened Philippines and other South China Sea littorals, to discover their back bone against the Dragon.
Its implications are likely to manifest in the long term, provided alliances solidify and with commitment.
Much more damage to our standing has been done by the second wave of Covid-19, particularly the Delta mutant. Concurrently, BRI and CPEC seem to have also hit the Covid road block. Build Back Better World (BBBW), US and west anchored connectivity and infrastructure initiative is likely to provide more acceptable and less predatory alternatives.
In essence, Ladakh is the watershed moment of self-realisation. Chinese seek to keep the border unsettled and are in no hurry to resolve it. Downgrading of talks to Major Generals, euphemistically described as functional level, is part of Chinese filibustering. They also seek to delink the border from other issues, especially trade.
It is appropriate that the government is staying the course to retain focus on border resolution. In the interim, there is a need to promulgate agreed on buffer zones, even if they curtail patrolling. It will be prudent to inject pragmatism in this debate and settle for existing realities, especially with multiple claim lines, relics of colonial legacy. It will be sensible to cut out rhetorical statements like-reclaiming Aksai- Chin, at least till we build capabilities.
We have to concede that the Chinese are currently in a different league. Relative asymmetry has to be addressed with a multi-pronged, long-term strategy. With our current reliance on Chinese manufacturing and trade imbalance, immediate de-coupling and Atam Nirbhar are exercises in emotive motivation. Indians need to be prepared to make sacrifices. It has jolted a large pool of trusting and aspirational Indian millennials, making them aware of the assertive and deceitful Dragon.
Belated attempts by Xi to reorient 'wolf warrior' diplomacy is unlikely to redress significant erosion in soft-power.
There has been great clamour for disruptive technologies, yet PLA couldn't operationalise them, propaganda on microwave weapons and drone swarms notwithstanding. While we need to invest in these, we shouldn't give up on kinetic options. The way forward is to follow 'firm-base to firm- base' approach.
Belated rebalancing to Northern borders with additional Corps is indeed very welcome. ITBP should be placed under the Army's operational control and Empowered to inject stability and free Army units for QPQ and offensive defence. It may also be a good idea to conduct a Kargil type interim review under a group of experts. Maritime and hybrid warfare are viable options to keep the Dragon in check. The former requires considerable investment and the latter is an option, if the Chinese force us.
END OF ARTICLE