Education In Kashmir Has Been Disrupted, Why?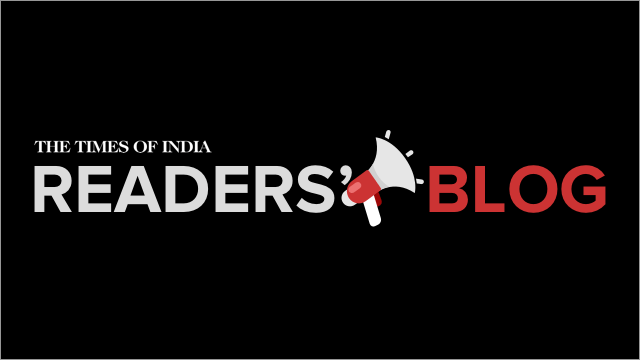 According to the New Survey Of National Static Office (NSO), only 8.4% and 2.8% of males & females respectively get graduated every year in Kashmir. There is an old saying that you can recreate lost wealth, but you can't get back lost time. That is exactly what the Kashmir children are experiencing. Education not only gives us knowledge of the world but provides something better that develops a perspective of looking at life. It helps in creating our point of view. It is not just about lessons in textbooks It is about the lessons of life.
Challenges faced by Kashmir students :
Violence:- Due to constant fighting with the neighbouring country Pakistan something or the other is happening because of which there is shut down & curfew which prevent students from going to their respective school & college.
ARTICLE 370:- Converting Jammu & Kashmir as one of our Union Territories gave a due advantage to people living in Kashmir but not good for students as a complete lockdown and communications blockade (NO INTERNET, NO PHONE CALLS ) was imposed on the Valley. Schools were not allowed to open & experience low or no attendance as parents were afraid to send their children to school.
Unemployment:- As students are unable to get a continuous flow of education thus they are unable to complete their course and result in unemployment because of lack of education
Stone pelting:- Most of the time the students are idle and do not have anything to do. The people who promote violence give chance to these students to perform rallies & throw stones at the police and military for that they are receiving money also.
Mental health:- According to a Doctor Without Borders study in 2016, 45%of the population in Kashmir experiencing "mental distress." From a child to an old age group, no one is safe from outside violence, no schooling leads to automatic mental stress.
Salary: Now the salary received by teachers is not enough to bear all the expenses of their families. They have to get on credits to meet their family demands. Even their kids are unable to enrol in school or colleges.
Online Learning:- In online learning there are various problem some of them are listed below:-
Internet speed:- The internet speed offered in Kashmir is 2G irrespective of all the video conferencing apps needing a basic 4Ginternet speed to operate because of which either due to connection error unable to hear the voice or leave the meeting.
2. Examination:- There are many children unable to give exams because of a lack of learning and others giving exams either by copying it from Google or a textbook.
3.No interaction:- If somehow students join the meeting they are unable to see their respective teachers they can maximum show the movement of hands as they start receiving threat calls.
4. Missing going to school:- Apart from Jammu &Kashmir students, the rest of the country's students have been saying this since March 2020 but Kashmir students are facing this issue for more than 11years.
There are other challenges as well such as in rural areas of Kashmir the females are not allowed to get an education, for them now online is also not possible thus the literacy rate of Kashmir is very low as compared to other states of India.
B. Initiatives:-
Aawo Padhain :-The Directorate of School Education Kashmir has set up "Aawo Padhain" which means Come Let's Study. It is an e-portal that is filled with e-content of video-base-classes, and a free child help-line that provides aid and assistance to children.
Whatsapp a new mode of learning:- Through WhatsApp teachers can send recorded audio & video of their to the students because of this not only their learning continues but also they can see & hear the voice of their teachers thus building a good but virtual interaction with their students. and also 2G network can be overcome as to download they don't require high-speed data
The National Educational Policy 2020:- This policy will provide vibrant knowledge to the coming generation of children and its special focus on Jammu and Kashmir state children.
C. Recommendation
Planning the Proper Location of Schools – Schools should be available to the student in 1km, 3kms, 5kms, and 7kms radii respectively.
Institutional Planning – At the time of curfew how school and college are going to continue with their teaching which type of strategy should be adopted.
General Education and Training of Teachers should be made compulsory
Qualitative Upgrading of Schools For successful educational transformation & To bridge the overall gap in education in Kashmir needs well-qualified teachers, access to electricity, the internet, computers, technology, and libraries.
Supervision – The overall check on administration, enrollment, teaching and other departments such be done regularly to improve their children's productivity.
Improvement In Textbooks and Methods of Teaching as per the need should be evaluated.